On the heels of some wild overseas trading, look at what is about to fuel the next leg higher in gold and silver.
All Roads Lead To Gold
July 28 (King World News) – Peter Boockvar:  I think from the perspective of the markets, the only thing they care about with respect to what comes out of DC is what the added jobless benefit will be. The bid and offer seems $200-$600 with somewhere in the middle likely where it ends up. Either way, it will be lower than what was where the University of Chicago estimated that 68% of those receiving benefits were getting paid more than what they made before with the median payment 34% higher than their previous weekly paycheck. Rate of change is what is most relevant here, and thus the law of diminishing returns matters.
Fed Still Conducting QE
Maybe it's the assumption that the rate of change is slowing as to why the 10 yr Treasury yield seems dead in the water. Either that or the Fed killed it and actually damaged market functioning instead of helping it. The Fed is still conducting QE at a rate of about $1 Trillion per year annualized…
---
ALERT:
Legendary investors are buying share of a company very few people know about. To find out which company CLICK HERE OR ON THE IMAGE BELOW.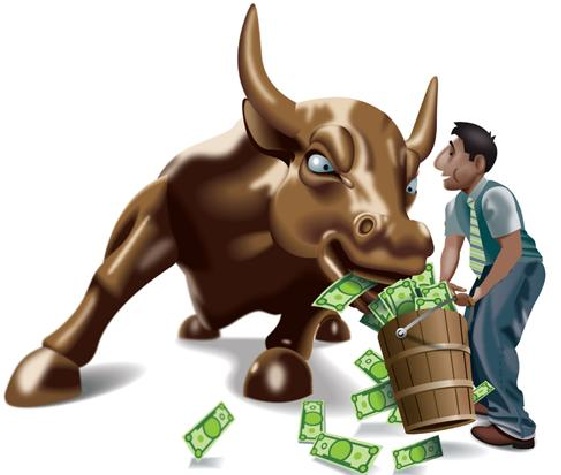 Sponsored
---
On the Fed, I'll repeat again my belief that 'forward guidance' is a growth killer, not a stimulant. With the possibility of yield curve control, which is a form of 'forward guidance', see Japan. I hope there is some free market bodies left in that institution which I believe there are, but just not enough.
US Dollar Worries
The direction of the dollar is obviously a big focus and everyone is attributing it to different things. Lower real yields and Fed policy is certainly front of mind but I just wanted to show a chart overlaying the Dollar Index and the US budget deficit as a percent of GDP. The more negative the latter (right hand side), the lower the former (left hand side) and vice versa.
US Dollar (Orange) To Follow
US Budget Deficit (White) Lower?
Rest Before Next Leg Higher In Gold & Silver
And if it holds, you can see the potential downside risk in the dollar from here if the budget deficit doesn't improve anytime soon. Separately, gold (after touching $2000 overnight) and silver are taking a breather, as they should, but it will only be a rest before the next leg higher.
Did You Miss Kirkland Lake Gold's 50-Fold Share Price Increase?
Kirkland Lake Gold Skyrocketed From $1 To Over $50!
Two Billionaires Just Bought Huge Stakes In The Next Kirkland Lake Gold!
To find out which company two billionaires just bought huge stakes in what they believe will be the next Kirkland Lake Gold click here.
Legend Pierre Lassonde gave an an incredibly powerful interview to King World News discussing where the gold market, gold industry, and mining stocks are headed, and what he had to say will surprise a lot of people around the world. To find out why legend Pierre Lassonde says the upside on gold is unlimited and much more click here or on the image below.
Gold & Silver Pull Back But Here Is The Good News
***ALSO JUST RELEASED: Gold & Silver Pull Back After Massive Surge, But Here Is The Good News CLICK HERE.
© 2020 by King World News®. All Rights Reserved. This material may not be published, broadcast, rewritten, or redistributed.  However, linking directly to the articles is permitted and encouraged.