Look at this inflation, plus a major warning to kickoff the trading week.
MAJOR WARNING: "Euphoria" Again
May 26 (King World News) – Peter Boockvar:  The markets hall pass continues on as more things reopen around the globe, patient counts slow and hopes for a vaccine grow. At least in one valuable sentiment indicator all this has now been fully reflected. The Citi Panic/Euphoria index has now reached a new high over the past year in 'Euphoria'. According to Citi, "Historically, a reading below panic supports a better than 95% likelihood that stock prices will be higher one year later, while euphoria levels generate a better than 80% probability of stock prices being lower one year later." As seen below, it was good at marking the top in February and bottom in the 3rd week in March.
WARNING: Stock Market "Euphoria" Once Again
We know big cap tech has performed incredibly over the past few months. I read this stat in Barron's over the weekend as to what extent. "The 10 largest stocks in the NASDAQ have gained, in aggregate, almost $900 billion. The other 2,600 or so stocks have lost about $300 billion."
Inflation
Also in my weekend reading, the WSJ ran piece titled "New Costs Pile up for Companies." To my inflation theme to follow the article said "Prices of food and other items have risen. Employees need protective equipment at work. Rising unemployment, safety concerns and limits on the number of customers a business is allowed to serve are setting a cap on sales. Some have tried to raise prices to bridge the divide, but greeting consumers who have been staying at home with higher costs is a delicate proposition." Some businesses will have Covid surcharges if they can get away with implementing it. The article one business that had success and another one that did not in passing on their higher costs…
---
ALERT:
Legendary investors are buying share of a company very few people know about. To find out which company CLICK HERE OR ON THE IMAGE BELOW.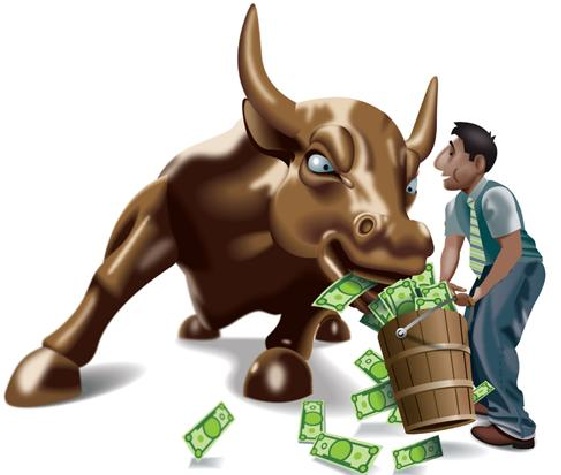 Sponsored
---
On the shipping side, "DHL Express said its costs have risen in part because cargo space it buys on commercial airliners has become scarce because of flight reductions. A spokeswoman said it has added an emergency situation surcharge during the pandemic on some levels of international shipping service."
"We Will Probably Need To Go Even Further"
There is growing talk that the ECB will increase its money printing. The Bank of France Governor Villeroy said today "It is in the name of our mandate that we will probably need to go even further." With negative yields throughout the region and banks suffering for years as a result, it's clear that NO lessons have been learned. Their plan is to just keeping doing more of what has failed. Somebody once said something about that type of behavior.
Shifting to the economic data, Singapore reported a 13% y/o/y increase in industrial production, well better than the estimate of down 1%. The key driver was a 101% spike in biomedical manufacturing which offset weakness in manufacturing and transport engineering. Electronics manufacturing surprisingly saw a slight gain, likely due to the openings in China, Taiwan and South Korea. The Singapore Straits index closed up by 1.2%.
The UK CBI retail sales index for May was very weak at -50 but that was up 5 pts from April and 15 pts better than feared.
Even More Inflation
More evidence on my inflation theme, the CBI said "Our special COVID-19 questions suggest that supply disruptions have worsened since April, with a greater share of retailers now reporting shortages of some goods (58%), increased cost pressures (64%), shipping delays (44%) and capacity constraints (60%)."
China Is Going To Unleash The Gold Price
***Also Released: China Is Going To Unleash The Gold Price Along With A New Monetary System CLICK HERE.
***To listen to Bill Fleckenstein's timely KWN audio interview on the gold market and much more click here or on the image below.
© 2020 by King World News®. All Rights Reserved. This material may not be published, broadcast, rewritten, or redistributed.  However, linking directly to the articles is permitted and encouraged.