Today James Turk told King World News that gold and silver prices are about to see rocket launches off of huge bases.
Underlying Strength In Metals Continues To Build
February 25 (King World News) – James Turk:  Gold and silver are working their way through the typical month-end selling pressure we've seen time and again, Eric. Option expiry began today, and this downward pressure may continue for a couple of more days…
---
ALERT:
Mining legend Ross Beaty (Chairman Pan American Silver) is investing in a company very few people know about. To find out which company CLICK HERE OR ON THE IMAGE BELOW.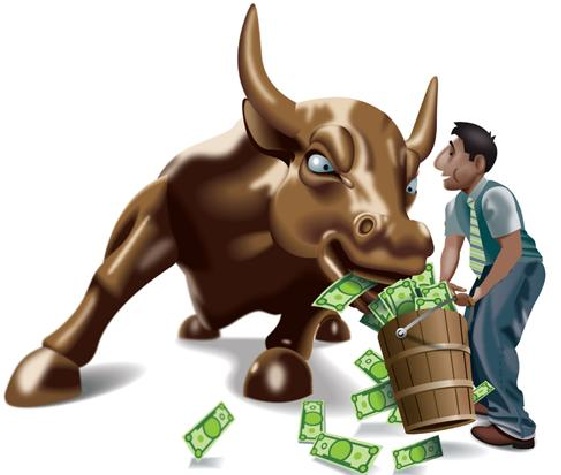 Sponsored
---
James Turk continues:  So far the selling pressure has been relatively mild compared to what has happened in some option expiries that we have seen over the past few years. And I think that is an important observation, Eric, because their ability to hold current levels reflects underlying strength in the precious metals that continues to build. 
In other words, the central planners are having a hard time pushing gold and silver around like they have often done in the past. That's good news, but it looks like 2019 is a year in which the precious metals are going to face some very important tests, which I expect them to pass.
Rocket Launch Off Huge Gold & Silver Bases
Both gold and silver have been building huge bases. Bases like these typically lead to a rocket launch, which I think is what lies ahead this year for the precious metals if they can pass these key tests looming on the horizon.
These tests are critical levels of over-head resistance that gold and silver need to hurdle. That level for gold is $1,365, which is the horizontal line on this multi-year chart of the London spot gold price.
Gold To Surge Violently After Historic $1,365 Gold Breakout!
All-Time Highs
Look how the $1365 area has held back every attempt gold has made to hurdle that level since gold hit its $1,910 per ounce record high in 2011. The number of times gold has been sent back and the length of the base of gold accumulation that has built explains why it will be a key test when gold finally jumps above that level. It will be further confirmation that gold's long-term correction that began from its record high is over.
It is a similar picture for silver, with $18 per ounce the critical level it needs to hurdle. One might argue that I am getting ahead of myself because those levels seem a long way off from current prices, but they are not. The precious metals are in a bull market, and the surprises in bull markets typically are good news for the bulls. That means we could see those prices in a heartbeat.
As the old saying goes, Eric, bull markets always have to climb a wall of worry. Right now that wall is $1,365 for gold and $18 for silver. I expect gold and silver to be knocking on those walls soon.
KWN has now released one of the greatest audio interviews ever with Bill Fleckenstein and you can listen to it by CLICKING HERE OR ON THE IMAGE BELOW.
***Also just released: Greyerz – Alfred's Adventure In Stocks And When The Real Fireworks In Gold Will Begin CLICK HERE TO READ.
© 2019 by King World News®. All Rights Reserved. This material may not be published, broadcast, rewritten, or redistributed.  However, linking directly to the articles is permitted and encouraged.