Today the price of gold hit a new all-time as the price of silver is surging toward the $25 level, but here is the really big surprise.
Price Of Gold Hits New All-Time High
July 27 (King World News) – Peter Boockvar:  With the continued weakness in the dollar (US Dollar Index at 2 yr low), fall in real rates, rise in inflation expectations and jump in gold and silver, this combination has a stagflationary environment written all over it…
---
ALERT:
Legendary investors are buying share of a company very few people know about. To find out which company CLICK HERE OR ON THE IMAGE BELOW.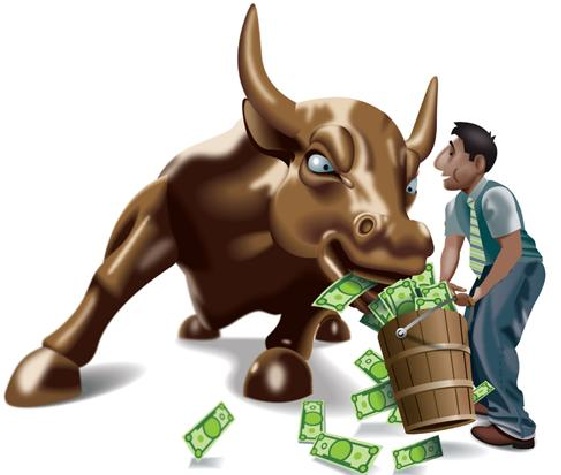 Sponsored
---
The stag part is already here and I continue to expect the flation side in 2021. We'll see what, if anything, Jay Powell is asked about any one of this on Wednesday.
I'll never forget this back and forth the last time a Fed Chair was asked about gold, July 13th, 2011:
Watch one minute video from 2011 when Fed Chair
was asked about gold
The Big Surprise: Gold Today vs 2011
With respect to gold now that it has reached a new high, surpassing the September 2011 peak, compare the fundamentals today vs then:
Then, NIRP didn't exist and I don't believe it was even imagined as a possibility (I guess I say that naively now knowing what some central banks have pulled off).
Today there is about $15 Trillion yielding less than zero.
The Fed's balance sheet was just under $3 Trillion vs about $7 Trillion today while US nominal GDP is up about 35%. 
The ECB's balance sheet has tripled in size since and we know where the balance sheets of the BoJ, BoE, SNB, etc… have gone and that is way up.
The 5 yr REAL yield in mid 2011 was between -.50% and -1.0% vs -1.10% today.
The US national debt is at $26.5 Trillion vs about $14.5 Trillion in 2011.
The Dollar Index in 2011 was between 75 and 80 vs 93.8 today.
Silver, even with this recent move, is still about 50% below its 2011 and 1980 nominal highs.
I remain positive on both gold and silver.
Legend Pierre Lassonde gave an an incredibly powerful interview to King World News discussing where the gold market, gold industry, and mining stocks are headed, and what he had to say will surprise a lot of people around the world. To find out why legend Pierre Lassonde says the upside on gold is unlimited and much more click here or on the image below.
Greyerz – Brace For Collapsing Stocks & Skyrocketing Gold
***ALSO JUST RELEASED: Greyerz – Brace For Collapsing Global Stock Markets And Skyrocketing Gold Prices CLICK HERE.
© 2020 by King World News®. All Rights Reserved. This material may not be published, broadcast, rewritten, or redistributed.  However, linking directly to the articles is permitted and encouraged.