The price of gold broke above its October high, silver is closing in, plus a look at inflation.
Gold
November 5 (King World News) – Graddhy out of Sweden:  Been saying for 7 weeks that August 9th looks good as major low, and still does. But, we need a higher high above 1837. Today we are getting good follow-through after the backtest of my 1767 level. Above 1815.50 makes a new high.
There It Is
Graddhy out of Sweden: And there we have that new high for Gold above 22nd Oct 1815.50. Nice follow-through today…
---
Listen to the greatest Egon von Greyerz audio interview ever
by CLICKING HERE OR ON THE IMAGE BELOW.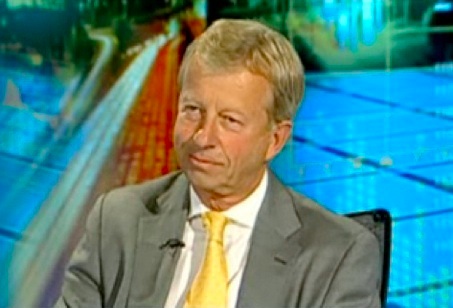 Sponsored
---
Silver
Graddhy out of Sweden:  Strong move from Sept low, then fib 50% retrace into daily/half cycle low, plus MA50 backtest with bullish reversal candle. Everybody is watching the right shoulder of that possible purple inverse head & shoulders. Gold moved above 22nd Oct (high) today, now we want silver there too.
Silver Getting Very Close To Major Upside Breakout
Inflation
The Daily Shot:  Since 1971, across 152 countries, not one had inflation that averaged below 2%. Only 45 had inflation averaging below 5%.
The World Has Seen Galloping Inflation Since 1971
***ALSO JUST RELEASED: As The War In The Gold & Silver Markets Continues To Rage… CLICK HERE.
***ALSO JUST RELEASED: Surprising Things People Have Been Doing During Lockdown, Plus A Look At Real Estate CLICK HERE.

© 2021 by King World News®. All Rights Reserved. This material may not be published, broadcast, rewritten, or redistributed.  However, linking directly to the articles is permitted and encouraged.