Foreign countries continue dumping US Treasuries plus a look at Asia and negative interest rates in Europe.
Foreign Countries Continue Dumping US Treasuries
March 18 (King World News) – Here is what Peter Boockvar wrote today as the world awaits the next round of monetary madness:  After finishing 2018 with only $1.6b of net foreign buying of US Treasury notes and bonds, foreigners sold $12b in January. It was back in 2011 and 2012 when foreigners bought more than $400b each of those years. China and Japan continued with their selling of notes and bonds but the pace of T-bill buying offset this which brought total holdings higher. Bottom line, foreigners continue to reduce their holdings of longer term US Treasuries as a percent of the total stock outstanding and have essentially been absent from the market on a net basis. Combine this with Fed 'selling' and the US Treasury has been held together by domestic buyers, including banks, pension funds and others…
---
ALERT:
Mining legend Ross Beaty (Chairman Pan American Silver) is investing in a company very few people know about. To find out which company CLICK HERE OR ON THE IMAGE BELOW.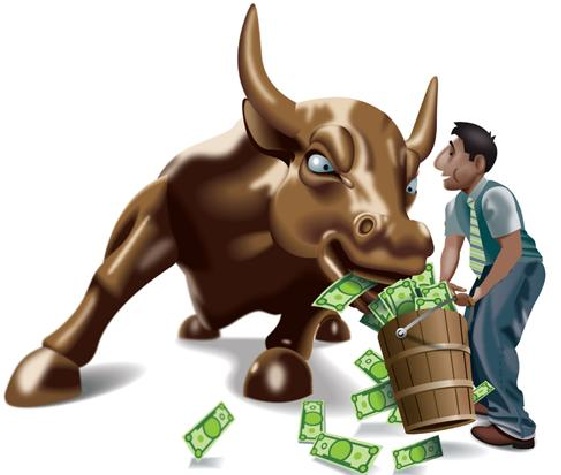 Sponsored
---
What's Happening In Asia?
As all economic eyes are on the global trade figures, Japan said its February exports fell by 1.2% y/o/y and that was a bit more than the forecast of a .6% decline. This marks 3 months in a row of declines and was weighed down by autos and semiconductors. Imports fell almost 7% y/o/y. On a volume basis exports did rise by 4.1% y/o/y to the US and 4.7% to the EU but fell by 1.3% to Asia. China's economy of course in February was influenced by the holiday and Japanese export volume did rise by 2.5% to China but follows double digit declines in December and January. As the trade weakness was not a surprise, JGB yields are unchanged with the 10 yr yield at -.035%. The yen too is unchanged but the Nikkei rallied by 2/3 of a percent.
The global growth slowdown is established and below is a chart of the Citi Economic Surprise Index for the Developed World. Global stocks obviously believe the slowdown is temporary while global bond yields certainly don't.
Citi Developed World Economic Surprise Index
Poison Policy Of Negative Interest Rates
I do want to point out that European bank stocks have begun to trade better over the past week and with today's almost 2% rally, the Euro STOXX bank index is at the highest level since early December (see chart below).
Bank Stocks Surging In Europe
I am beginning to wonder whether the poison that is negative interest rate policy is starting to be realized by member of the ECB. What could follow is the ECB limits the reserves that would be impacted by the -.40% deposit rate, similar to what the Swiss National Bank does. These banks are trading well below book value and could use all the help they can get.
***KWN has now released the powerful KWN audio interview with Gerald Celente and you can listen to it by CLICKING HERE OR ON THE IMAGE BELOW.
***Also just released: Greyerz – Have The Ides of March Been Delayed? CLICK HERE TO READ.
© 2019 by King World News®. All Rights Reserved. This material may not be published, broadcast, rewritten, or redistributed.  However, linking directly to the articles is permitted and encouraged.