As increased fear begins to weigh on investors around the world, the record gold buying spree continues as the price of gold has surged above $1,425 and look at who is beginning to worry.
US Dollar Sees Biggest Weekly Loss Since 2018
June 24 (King World News) – SaxoBank's Ole Hansen:  "Speculators cut bullish $USD bets by the most in 16 months ahead of last week's FOMC meeting, which helped send the greenback to the biggest weekly loss since February 2018. (See chart below).
Speculators Cut US Dollar Bets Most In 16 Months
Record Gold Buying Pace Continues
SaxoBank's Ole Hansen continues:  "COT: Record gold buying pace continued ahead of FOMC last week, supporting an overall 44% increase in bullish commodity bet. (See chart below).
Record Gold Futures Buying Spree Continues
---
ALERT:
Mining legend Ross Beaty (Chairman Pan American Silver) is investing in a company very few people know about. To find out which company CLICK HERE OR ON THE IMAGE BELOW.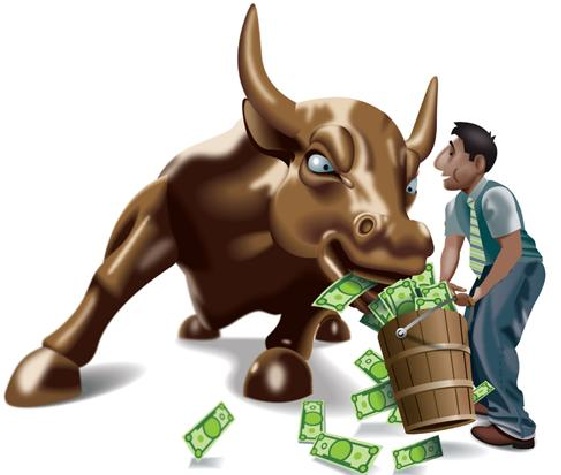 Sponsored
---
Gold's Surge Very Impressive
Jeff Snider, from Alhambra Partners:  "Gold's surge is all the more impressive given how collateral issues have broken out. These are negative for gold price; therefore, buying in gold is overwhelming serious selling on a collateral basis. (See chart below).
Buying In Gold Overwhelming Serious Selling (On Collateral Basis)
Gold Stampede Continues
Jeff Snider from Alhambra Partners continues:  "2/3 Repo fails last week jump to the highest since March 2018. Considering the T-bill deluge, that's a serious difference. (See chart below).
Gold Bull Stampeding Higher Despite Repo Fails
Fear Is A Bullish Gold Catalyst
Jeff Snider from Alhambra Partners continues:  "3/3 And yet, gold price shoots upward. There must be a lot of outright fear in the marketplace about what's going on liquidity-wise to totally erase the collateral stuff. (See chart below).
INCREASED FEAR: Another Bullish Catalyst For Gold
"The Economy Will Drown In An Ocean Of Inflation"
Peter Schiff:  "The view is that the Fed should reopen the monetary spigots until we get enough inflation. The problem is that by the time the CPI reveals enough inflation there's too much. There's a big lag. The economy will drown in an ocean of inflation before the Fed can stop the deluge!"
CAUTION: Expect Much More Inflation Going Forward
More articles to follow. In the meantime, other important releases…
Price Of Gold Is On A Tear – 3 Pros Weigh In As Gold Surges Again, Vastly Outperforming World Currencies CLICK HERE TO READ
Price Of Gold Surging Hitting 6 Year Highs Above $1,415, But This Is Truly Stunning CLICK HERE TO READ
Greyerz – Gold Giving A Major Warning Signal And Silver Coiling For An Explosion To $66 CLICK HERE TO READ
Record Gold Buying Launches Gold Above $1,400, Plus Look At The Surprise In Silver CLICK HERE TO READ
GOLD BREAKOUT: Here Is What The Violent Trading Will Look Like Going Forward CLICK HERE TO READ
Michael Oliver worked directly with the Chairman of the COMEX in the 1970s bull market in gold and silver and he also called the 1987 stock market crash!
© 2019 by King World News®. All Rights Reserved. This material may not be published, broadcast, rewritten, or redistributed.  However, linking directly to the articles is permitted and encouraged.