A day of reckoning is coming, look at these shocking inflation numbers, plus what will it take to crash this market?
A Day Of Reckoning Is Coming
August 5 (King World News) – Michael Burry:  The Silliness is back. After 1929, after 1968, after 2000, after 2008, the strain of Silliness that transformed bulls into bubbles completely and utterly disappeared. But that familiar COVID-era Silliness is not dead yet. Like 2001 before Enron, before 9/11, before WorldCom…
---
ALERT:
Legendary investors are buying share of a company very few people know about. To find out which company CLICK HERE OR ON THE IMAGE BELOW.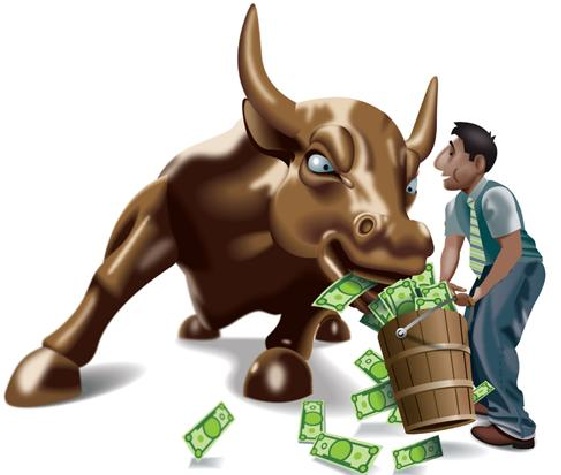 Sponsored
---
OUCH!
Holger Zschaepitz:  OUCH! German 1y ahead Power Price just hit fresh ATH >€400/MWh.
MORE TRANSITORY INFLATION:
800% Increase In German Power Prices!
Energy Shock
Bloomberg Energy:  The energy shock hitting UK citizens' incomes is about five times as bad as the worst episode of the 1970s, according to the Bank of England.
INFLATION: 1970s vs Today
Luke Gromen:  The rise in energy prices in the 1970s made UK North Sea oil production economic. High prices drove a world-changing supply response. Today, western sovereign debt levels are so high that the energy prices needed to drive a supply OR demand response will bankrupt western sovereigns.
A Hard Winter For Many
Willem Middelkoop:  The coming winter will be hard for many Most will pay 2000-4000 euro more for heating.
What Will It Take To Crash This Market?
The Kobeissi Letter:  Recent Events: 
1. Inflation at 40 year high of 9%+
2. Credit card debt up 30% since April
3. Largest geopolitical conflict since WW2
4. Rising rates into a recession
5. Lowest mortgage demand since 2001 Yet, S&P is down just 14%. 
If this can't crash the market, what will?
ALSO RELEASED: The Liquidity Drain Is Still Ahead As Bulls & Bears Battle CLICK HERE.
ALSO RELEASED: Gold Breaking Out Priced In Euros As Credit Crisis Continues CLICK HERE.
ALSO RELEASED: Get Ready For Rate Cuts As Auto Bubble Has Burst And US Economy Slows CLICK HERE.
ALSO RELEASED: PENSION FUND CRISIS: Pension Funds Now Gambling On Riskier Assets CLICK HERE.
ALSO RELEASED: CAUTION BEARS: Stock Market May Continue To Surprise On The Upside CLICK HERE.
ALSO RELEASED: Gold Miners, Crisis In Germany, Plus Economic Distress Indicator CLICK HERE.
ALSO RELEASED: US Dollar And Gold On The Move CLICK HERE.
ALSO RELEASED: The Great Recession Is Upon Us And It Will Impact Gold, Interest Rates And The US Dollar CLICK HERE.
ALSO RELEASED: Michael Oliver – Gold Market Now Close To Unleashing Major Upside Target CLICK HERE.
© 2022 by King World News®. All Rights Reserved. This material may not be published, broadcast, rewritten, or redistributed.  However, linking directly to the articles is permitted and encouraged.