At the recent low in the stock market King World News put out a series of contrarian alerts noting the stock market would surge higher. For the bears, those cautionary warnings remain in place…
October 31 (King World News) – Jason Goepfert at SentimenTrader:  Industrial stocks enjoy a historic breadth surge.
Key points:
Industrial stocks have enjoyed a historic surge, with the McClellan Oscillator among the highest levels ever
Similar readings in the indicator over the past 60 years preceded solid long-term returns
Corporate insiders have been loathe to sell the stocks, another positive sign
Industrial stocks enjoy a historic revival
It was a miserable week for big tech last week. But money's gotta go somewhere, and it flowed into Industrial stocks, for one…
---
To find out which gold & copper explorer hit significant mineralization click here or on the image below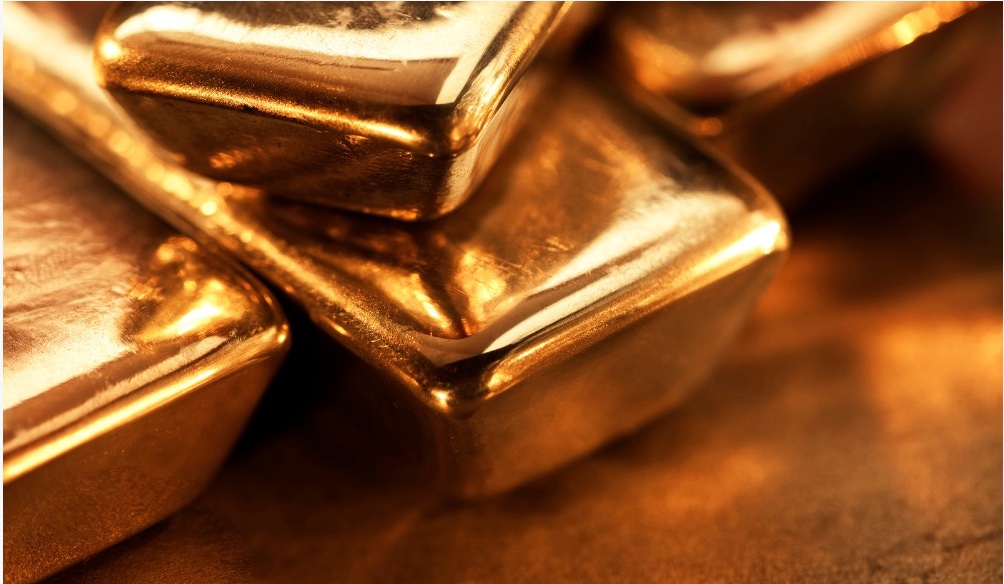 ---
For the Dow Industrials, the number of advancing stocks has overwhelmed declining stocks so much that the McClellan Oscillator surged to its 2nd-highest level in our database. The only day to (barely) exceed it was in March 2003, as stocks emerged from the post-bubble bear market.
PREVIOUSLY LED TO BIG GAINS FOR STOCKS:
2nd Highest Reading In Roughly 20 Years!
With only 30 stocks, breadth measures for the Dow can get kind of screwy. But even the broader Industrial sector has seen a similar surge. Over three sessions, the McClellan Oscillator for that sector exceeded an average of 125 for only the 3rd time in recent decades. Both occurred during the kick-off phases of new bull markets.
Using additional data sources, going back to 1952, the jump in the Oscillator for the Industrial sector ranks in the top 0.2% of all days.
After the 3-day Oscillator exceeded 125, Industrials showed excellent 6-12 month returns. There was only one loss out of the fourteen signals, it was relatively minor, and it was more than erased in subsequent months.
Within the next twelve months, only two signals suffered a drawdown exceeding -10%. The 2011 loss was an outlier because it was one of the very few times there was a surge like this while the sector was trading near a 52-week high. That is certainly not the case now.
As we saw in the broader market, corporate insider selling transactions over the past six months have trailed off to the lowest since at least 2010.
Combined with an increase in buying interest, the Buy/Sell Ratio among Industrial companies is at the 2nd-highest level since then.
Another potential tailwind is the calendar. The annual seasonal trend for Industrial stocks turns up this week.
What the research tells us…
There is often a short-term pause when there is a historic surge in a sector or index, particularly a less volatile one. Investors tend to take time to reassess their sudden love for stocks that typically don't undergo the volatility typical to more speculative investments. Signs of overwhelming buying interest, however, do tend to indicate longer-term shifts in priorities, and there are compelling signs that's what we've witnessed in recent sessions with Industrial stocks. It should bode well for them in the months ahead…This is another example of why Jason Goepfert is the best in the world at what he does – providing actionable market data. To subscribe to the internationally acclaimed work Goepfert produces at SentimenTrader CLICK HERE.
ALSO JUST RELEASED: Pace To New Global Monetary System Accelerates As War In Ukraine Heats Up CLICK HERE.
ALSO JUST RELEASED: GOLD BOTTOM: Gold Market Now At Extreme Levels Last Seen At $1,050 Historic Bottom In Late 2015 CLICK HERE.
***To listen to Gerald Celente discuss gold, real estate, major markets and much more CLICK HERE OR ON THE IMAGE BELOW.
***To listen to when the Fed will pivot and how it will impact major markets, including gold CLICK HERE OR ON THE IMAGE BELOW.
© 2022 by King World News®. All Rights Reserved. This material may not be published, broadcast, rewritten, or redistributed.  However, linking directly to the articles is permitted and encouraged.