On the heels of the price of gold surging above $1,500, bullion banks and commercial hedgers have now increased their short positions close to an all-time record.
Within hours KWN will be releasing an important audio interview! Until then…
Gold & Silver
August 9 (King World News) – For those who were wondering what the commercials were doing as gold and silver prices have been on the move, here is the latest news…
---
Listen to the greatest Egon von Greyerz audio interview ever
by CLICKING HERE OR ON THE IMAGE BELOW.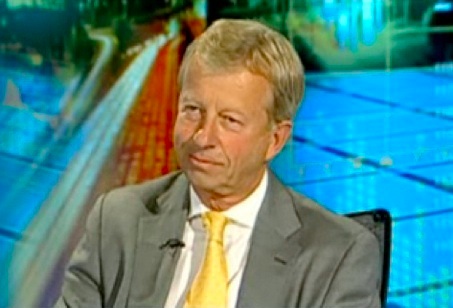 Sponsored
---
Big Picture For Silver
25-year chart shows commercial hedgers trading activity in the silver market where they covered a small amount of their short positions and remain nowhere near their highest level of short exposure in silver (see chart below).
25-Year Chart Shows Commercial Positions In Silver
sentimentrader.com
Near All-Time Record Short Positions
Bullion banks and commercial hedgers ramped up their short positions in the gold market in recent weeks and they are now very close to all-time record short positions in gold. (see chart below).
CAUTION: Bullion Banks & Commercials Are Now Very Near All-Time Record Short Levels In The Gold Market
25-year Chart Shows Commercials Increase Bearish Bets
It will be very interesting to see if the commercials have added to their gold and silver shorts in next week's COT report. For those who accumulate physical gold and silver on a dollar cost basis, continue to make purchases at the same time each month. Do not get cute and try to time the market.
Within hours KWN will be releasing an important audio interview! Until then…
Gold To Break 2011 High: Celente Issues Important Alert
READ THIS NEXT! Gold Will Break 2011 High: Gerald Celente Just Issued Important Market Alert CLICK HERE TO READ
More articles to follow…
In the meantime, other important releases…
Formerly Vocal Gold Bears Are In Hiding, A World Of Bubbles, Plus The Road To $1,800 Gold CLICK HERE TO READ
You Won't Believe What Is Happening In The Gold Market, Plus Historic, Jaw-Dropping Moves That Will Take Your Breath Away CLICK HERE TO READ
WARNING: A Major Sign Of Fear, Plus A Surprising Look At Gold & Gold Stocks CLICK HERE TO READ
ALERT: Tom McClellan Just Issued This Major Warning To Investors CLICK HERE TO READ
© 2019 by King World News®. All Rights Reserved. This material may not be published, broadcast, rewritten, or redistributed.  However, linking directly to the articles is permitted and encouraged