Today a man who has been running SQ Metals for 25 years warned King World News that available physical gold and silver is disappearing.
Steve Quayle: "Eric, what we're seeing is the standard retail gold and silver dealer base looking back in the rearview mirror and trying to figure out how to adapt in this market. We have dislocation of product availability and the big picture, as the KWN guests have detailed, is now unfolding….
Continue reading the Steve Quayle interview below…
---
Advertisement
To hear what billionaire Eric Sprott & Rick Rule are doing with their own
money and which $7 billion company John Embry &
Dr. Marc Faber oversee click on the logo:

"But for the average person they do not understanding that there has been a separation between the manipulated paper price of gold and silver vs the true acquisition price of physical gold and silver.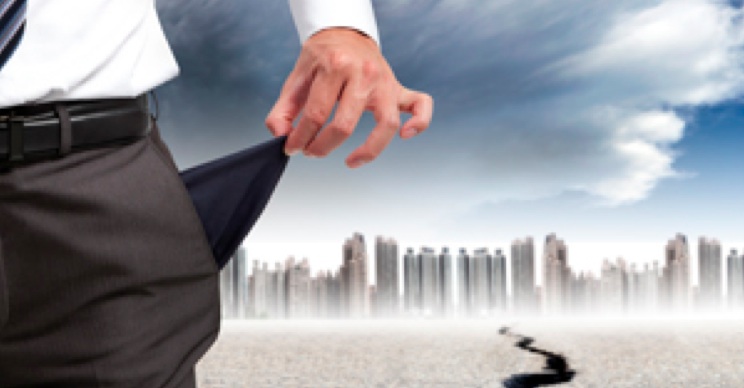 A Devastated Middle Class And Economy
We are also now watching the devastation of the middle class economy. We are going to start to see restaurants go out of business, especially the retail chains that used to satisfy the demand from the middle class for the last 30 years.
We will also see more pressure for the government to take control of all retirement accounts, including IRAs, 401k plans, etc. So people cannot look at the past. Instead, they have to be able to look forward and adapt.
Shortages Of Available Physical Silver And "The 90 Percent Factor"
People also need to recognize that the gold and silver shortage is real. We've got the Royal Canadian Mint, for example, not being able to supply silver coins without a lengthy time delay. That's one of their basic products they normally provide just like clockwork.
Eric, you and I believe the metals are headed for a complete turnaround that's going to astonish everybody. If we look at the 90 percent junk silver bags. I deal with one of the largest companies in the world and what we are seeing is what I call 'The 90 percent factor.' Historically, when gold and silver are set for an explosive move, 90 percent bags become virtually unavailable.
When the biggest suppliers in the industry, and I'm talking directly with two of them, are saying 'We can't even get 90 percent bags and we probably won't be able to fulfill any order for at least 8 – 12 weeks on those,' you know we have serious supply problems. So 90 percent bags are virtually unavailable at these prices and those who are primary dealers in them can't even acquire them.
Those who have purchased the 90 percent bags simply will not sell them. Instead, everyone wants to get as much physical silver as they can get as quickly as they can get it. So everything is changing and people can't look in the rearview mirror in terms of the availability of physical gold and silver.
Paper Gold And Silver Prices A Joke As Goldman & JP Morgan Buy Physical
I have warned that at some point the paper price of gold and silver would become completely irrelevant to what it would cost to acquire the physical metals. We are now at that point. We continue to see huge acquisitions of huge volumes of physical gold by both Russia and China. And in the United States U.S. citizens are not even remotely concerned about owning tangible assets, even in the face of the war on cash.
Meanwhile, while Wall Street bashes the gold and silver markets through the propaganda arms of the mainstream media, the bullion banks such as Goldman Sachs and JP Morgan are buying as much physical gold and silver as they can get their hands on. So retail investors should be watching what the criminal banking syndicates are doing, not what they are saying." ***KWN has now released the extraordinary audio interview with Michael Pento, where he discusses why the fantasy is now coming unraveled, what this will mean for the gold and silver markets and much more, and you can listen to it by CLICKING HERE OR ON THE IMAGE BELOW.
***KWN has also now released the incredible audio interview with 50-year veteran Art Cashin, where he discusses why the worldwide liquidation scramble could morph into a full-blown 2008-style collapse, the chaos in China, global stock markets, commodity markets, whether the U.S. stock market has finally put in a major top and much more, and you can listen to it by CLICKING HERE OR ON THE IMAGE BELOW.
***ALSO JUST RELEASED: Why The Fantasy Is Now Coming Unraveled And What This Will Mean For Gold CLICK HERE.
If you are interested in purchasing physical gold and silver for delivery you can call Steve Quayle or his staff at (406)586-4842, or you can email them at tyler@safetrek.com or info@sqmetals.com
© 2015 by King World News®. All Rights Reserved. This material may not be published, broadcast, rewritten, or redistributed. However, linking directly to the articles is permitted and encouraged.
The audio interviews with Michael Pento, Art Cashin, Rick Rule, Gerald Celente, Bill Fleckenstein, Dr. Paul Craig Roberts, Robert Arnott, Eric Sprott, John Mauldin, Stephen Leeb, Egon von Greyerz, Nomi Prins, Andrew Maguire, David Stockman, Chris Powell, Dr. Philippa Malmgren, Marc Faber, Felix Zulauf and Rick Santelli are available now and you can listen to them by CLICKING HERE.