On a wild day of trading where stock markets took a dive and gold surged $25, today London metals trader Andrew Maguire spoke with King World News about a historic event that is going to mark the death knell of the LBMA system. He also discussed where the large commercial short-stops are located in the gold market. Below is what Maguire had to say in Part II of a powerful series of interviews that have been released today.
Eric King: "Andrew, I know you have some big news about a new physical market that is coming into being. Can you talk about that?"
Andrew Maguire: "Eric, in the next two weeks you are going to hear a lot of noise as a fully-functioning, 23-hour a day global physical exchange is made mainstream….
Continue reading the Andrew Maguire interview below…
---
Advertisement
To hear which company has one of the highest grade gold deposits
in the entire world, as well as a number of other
extraordinary projects click on the logo:

---
"This is going to act as a conduit for this much needed liquidity. The trading platform is directly connected to a totally independent, fully allocated exchange — completely bypassing the LBMA.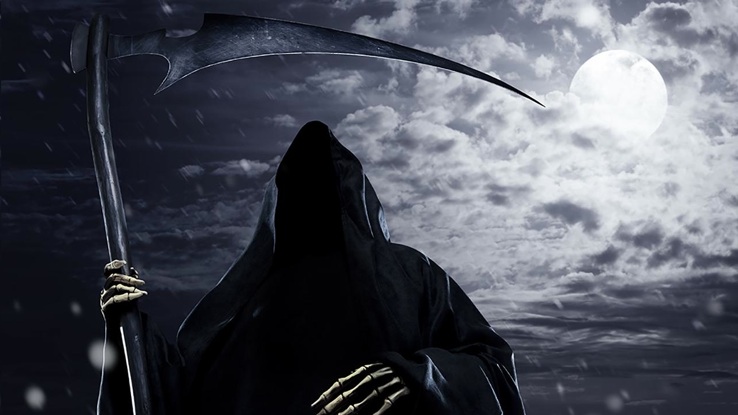 Death Knell For The LBMA
This is the death knell for the unallocated LBMA system. Over time it will even eliminate the need to have a once a day silver (fix) or a twice a day gold fix altogether. This exchange allows institutional and physical investment buyers to share the same global platform 23-hours a day, where their transactions are totally hidden from the controlling LBMA bullion banks — who currently have the advantage of front-running physical orders.
What Happened This Week Was Necessary
Now, we come full circle to what happened this week, Eric. We are witnessing a change of behavior as these paper markets now have to start jumping to the physical market tune. Sovereigns had not been chasing price along with the hot money. The short-term technicals were approaching overbought conditions and it really left the spec longs vulnerable to a coordinated bullion bank orchestrated raid (earlier in the week). Quite frankly, it's healthy to see this naked long money chased out.
If it (the amount of hot money in the market) boils up too large above the size of the aggregated sovereign size wholesale bid levels, then it simply provide fuel for these short sellers to do what they did this week. Nevertheless, we needed to get rid of this fickle money so that we can recharge for the next physically-driven leg higher.
Large Commercial Short-Stops Above $1,308
This is not a major correction. It's all the signs of a pullback in a bull market. With the physical demand so strong in all currencies, it (this recent pullback) is nothing more than a rinse of weak paper market hands, but underpinned by very strong physical buying. This is the recharge we need to breach the large commercial short-stops above $1,308 — and it is coming, Eric." ***Andrew Maguire's trading service has left Coghlan Capital (see details below). KWN has now released the incredible Andrew Maguire audio interview and you can listen to it by CLICKING HERE OR ON THE IMAGE BELOW.
***Andrew Maguire's trading service has left Coghlan Capital and they are no longer affiliated in any way. To sign-up for Maguire's incredible gold and silver trading service CLICK HERE or email King World News for more information.
***ALSO JUST RELEASED: Paul Craig Roberts – Putin's Ultimate Move To Crush The EU And NATO CLICK HERE and Legendary Felix Zulauf's Frightening Warning – World To Experience 5 Years Of Brutal Crisis And Chaos CLICK HERE.
© 2015 by King World News®. All Rights Reserved. This material may not be published, broadcast, rewritten, or redistributed. However, linking directly to the blog page is permitted and encouraged.
The audio interviews with Felix Zulauf, Andrew Maguire, John Mauldin, Egon von Greyerz, Dr. Paul Craig Roberts, Gerald Celente, Lord Christopher Monckton, Michael Pento, Bill Fleckenstein, David Stockman, Dr. Philippa Malmgren, Stephen Leeb, John Embry, Rick Rule, Rick Santell and Marc Faber are available now. Other recent KWN interviews include Jim Grant — to listen CLICK HERE.