We haven't seen this in 7 years!
We Haven't Seen This In 7 Years!
July 11 (King World News) – Here is what Peter Boockvar wrote today as the world awaits the next round of monetary madness:  In June, PPI jumped more than expected across the board. Headline PPI, core PPI and PPI ex food, energy and trade all rose .3% m/o/m vs the estimate of up .2% for all. The y/o/y headline gain is now up to 3.4%. November 2011 was the last time we saw a faster print. The core rate accelerated to 2.8% y/o/y from 2.4% in May and the most since September 2011 (see chart below).
PPI Highest Since 2011!
My readers know I've been talking about spiking transportation costs for a while now. 'Truck transportation of freight' costs rose 1.3% in June alone from May and are now up 7.7% year-over-year. As demand is spilling over to rail from truck as companies scramble for transportation of any kind, 'Rail transportation of freight and mail' prices rose .9% month-over-month and 6% year-over-year (see chart below).
Trucking & Freight Costs Continue To Soar!
Likely reflecting the tariffs on steel and aluminum, prices for 'hardware, building materials, and supplies' rose 2.4% month-over-month and 10.1% year-over-year…
---
ALERT:
Mining legend Ross Beaty (Chairman Pan American Silver) is investing in a company very few people know about. To find out which company CLICK HERE OR ON THE IMAGE BELOW.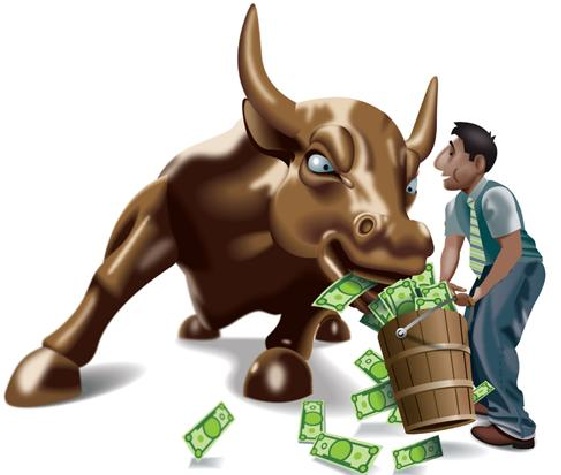 Sponsored
---
Overall goods prices ex food and energy rose .3% m/o/m for the 6th month in a row. Keep in mind, goods deflation has been the main thing keeping a lid on CPI as services inflation has been running 2.5-3% for years. That is likely about to change.
Bottom line, price pressures have been rising even before the implementation of tariffs due to rising commodity prices and spiking transportation costs. Throw tariffs now into the mix along with rising labor costs and I expect this rising inflation trend to continue (although lower commodity prices for certain industrial metals will be an offset). There was really no market response as there rarely is to PPI as opposed to CPI which we'll see tomorrow. Expectations for CPI is for a 2.9% year-over-year headline gain and 2.3% at the core.
King World News note:  More signs of increasing inflation are appearing, which is something that Peter Boockvar has been correctly predicting for quite some time.  These increased inflationary pressures are highly likely to continue for the foreseeable future.  This will of course be extremely bullish for the gold and silver markets medium- to long-term as well as the high-quality companies that mine the metals.
KWN has just released the powerful audio interview with Rick Rule discussing the gold, silver, crude oil, uranium and mining share markets and you can listen to it immediately by CLICKING HERE OR ON THE IMAGE BELOW.
KWN has also released the remarkable audio interview with London whistleblower and metals trader Andrew Maguire and you can listen to it immediately by CLICKING HERE.
ALSO JUST RELEASED: Will This Be The Catalyst That Send The Silver Price Surging? CLICK HERE TO READ.
© 2018 by King World News®. All Rights Reserved. This material may not be published, broadcast, rewritten, or redistributed.  However, linking directly to the articles is permitted and encouraged.