A shocking situation has developed in gold, silver, copper, oil and the US dollar.
Copper
July 26 (King World News) – DowGoldEquals1:  (Copper) Headed to the $11-$12 area by the peak of the commodities bull? (See chart below).
Copper Headed To $11-$12 In This Bull Run!
---
One of the top performing silver stocks in the world! To learn about the
opportunity in SilverCrest Metals click here or on the image below
---
Silver COT
Ole Hansen, Head of Commodity Strategy at Saxo Bank:  COT on metals saw silver's 4.4% price slump drive a 24% reduction in the net long to 26k lots, a 15-week low (see chart below).
CONTRARIAN ALERT:
Managed Money Giving Up On Silver Market?
Managed Money Betting Big On Higher Oil Prices!
Massive Gold Paper Long Liquidation
A steady gold helped attract 5.8k lots of buying primarily driven by short covering(see chart below).
A Great Deal Of Long Liquidation Has Taken Place
During This Lengthy Bullish Consolidation
---
To find out which silver company just made a major acquisition that will
quadruple their production click here or on the image below

---
Gold & Silver Miners And Inflation
Octavio Costa:  If gold and silver miners were a sector, they would be the only one generating higher free-cash-flow yield than inflation. (See below).
Gold & Silver Miners Only Sector Where Free
Cash Flow Yield Is Outpacing Inflation!
HUI (Gold Mining Index)
DowGoldEquals1:  Mining investors who want better sleep at night need only this chart of HUI, which looks poised to double from here into 2023 (see chart below).
HUI (Mining Stock Index) Headed Back To All-Time High!
---
To learn which company billionaire Eric Sprott bought a
$10 million stake in click here or on the image below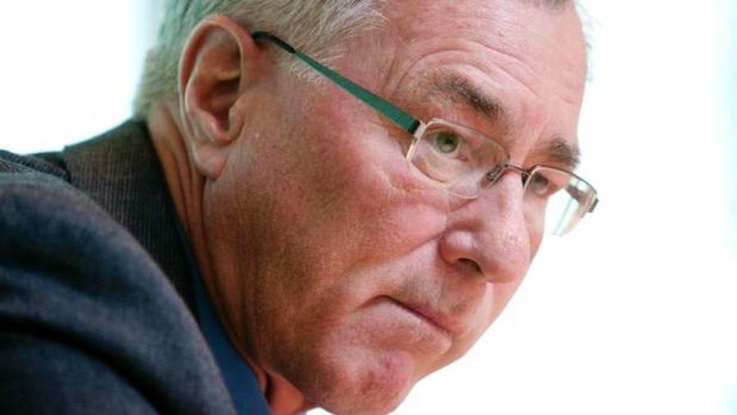 ---
Gold Bull Alert
Holger Zschaepitz:  Dollar bets flip to bullish for 1st time since pandemic: Aggregate positions vs major peers flipped to over $2bn of net longs last week for the first time since March 2020, BBG reports. Bearish bets totaled close to $31bn on that basis in Jan. (See chart below).
THIS DIDN'T END WELL LAST TIME:
Huge Red Flag As Public Now Long US Dollar
Last Time This Happened US Dollar Collapsed
King World News note:  The last time the public got aggressively long the US dollar (as noted in the chart above) the liquidation was brutal as the dollar plunged from 104 to 89 (see chart below)!
King World news note:  When the dollar rolls over and begins its next major liquidation, the price of gold will head to new all-time highs followed by silver. And keep in mind that the mining stocks will radically outperform both metals.
***ALSO JUST RELEASED: $18,000+ Gold, Copper And A Global Crisis CLICK HERE.
***ALSO JUST RELEASED: This Silver Target Is $400+ Plus A Stunning Look At Gold And Hard Assets CLICK HERE.

***To listen to James Turk discuss what will end the long consolidation and break the metals and mining stocks out on the upside CLICK HERE OR ON THE IMAGE BELOW.
© 2021 by King World News®. All Rights Reserved. This material may not be published, broadcast, rewritten, or redistributed.  However, linking directly to the articles is permitted and encouraged.