Yes, in the midst of the expanding tariff and trade war, China continues dumping US Treasuries, but here is the big shocker.
China Continues Dumping US Treasuries
November 19 (King World News) – Here is what Peter Boockvar wrote today as the world awaits the next round of monetary madness:  Seen late Friday, foreigners were net sellers again in September of US Treasury notes and bonds. This in a month where the 10 yr yield jumped to 3.06% from 2.86%. The selling totaled $11.5b which brings the net year to date buying to $90.5b, which if it holds would be the most since 2014…
China Dumps $18 Billion Of US Notes And Bonds
China really picked up the pace of selling as it shed $18.5b of notes and bonds. The buying of bills reduced the net amount of selling to $13.7b which marks the 5th month in the past 6 they've reduced their US bond position. At $1.15 Trillion, China holds the least amount of US Treasuries since June 2017. We saw the pace of Japanese purchases pick up in September, by a net $16.1b of notes and bonds but that was completely offset and then some by the maturation and/or selling of bills. Japan's holdings stand at the least since 2011.
What foreigners continue to like are US government agency bonds since they yield a bit more than Treasuries and have the same guarantee essentially. Buying here totaled $29.8b, the biggest one month amount since July 2016. What they really don't like are US stocks. Foreigners have been net sellers of US equities for 5 straight months thru September. The last time that occurred was in 2016. I do wonder why and whether FX moves has something to do with that and/or the reduced pace of QE seen from the BoJ and ECB where less money is being used in the so called 'portfolio balance channel'.
THE BIG SHOCKER: Foreign Holdings Of US Treasuries Plunges To 40.5%
Bottom line, foreign holdings of US Treasury total marketable debt stands at 40.5% as of September. It began the year at 43%. Five years ago it stood at 49% and 10 years ago it was at 54%. The Fed, the US banks, pension funds and households certainly picked up the slack but we know the Fed has now reversed course and the level of supply is at a record pace. We need all the help we can get and foreigners are no longer a reliable source of capital for Treasuries for a variety of factors. It is also likely a reason for many months this year of very mediocre Treasury auctions where supply is swamping buyers.
Deficits don't matter in bond bull markets a notable person once essentially said but I argue they do in bond bear markets which I believe we are currently in. …No one should have believed in the free lunch of 7 years of ZIRP and a big, fat central bank balance sheet (in addition to what's gone on overseas). That bill was to be paid at some point and that point seems to have begun.
Also of importance…
A Major Milestone
Eric King:  "John, your company just hit a major milestone. Can you talk about that?"
CEO, John Lewins:  "That's right, Eric.  With this latest release, K92 is now positioned with nearly 3 million ounces of gold resources at a grade of over 12 grams per tonne.  So we now have a very substantial and growing resource.  And, importantly, we are funding our massive exploration program using existing cash flow from production so the massive growth in the resource will take place without any shareholder dilution.  And speaking of growth, it is our target to double our current gold resources to a world class 6 million ounces.
120,000 – 140,000 Ounces Of High-Grade Production
We will also be releasing a new PEA on both Kora and Kora North.  That is focused on expansion to double our current throughput from 200,000 tonnes per annum capacity to a 400,000 tonne capacity.  At that throughput with over 12 grams per tonne, you are talking about high-grade production on the order of 120,000 to 140,000 ounces of gold each year…
---
ALERT:
Mining legend Ross Beaty (Chairman Pan American Silver) is investing in a company very few people know about. To find out which company CLICK HERE OR ON THE IMAGE BELOW.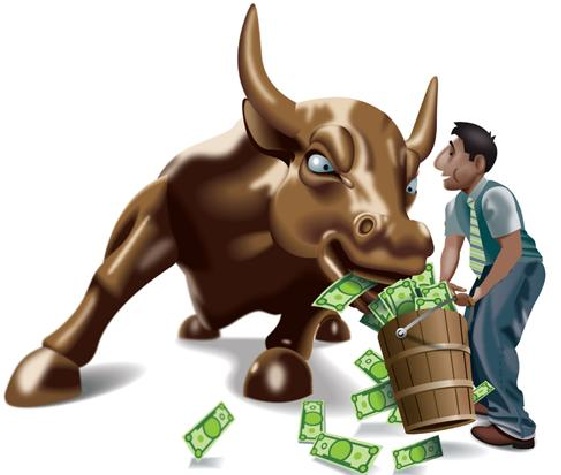 Sponsored
---
6 Million Ounce Gold Deposit & Growing With 15 To 20 Year Mine Life
At that production with the current resource (prior to the resource doubling), we are already in the region of a 15 to 20 year mine life at the expanded production I just mentioned.  Again, that is just based on the ounces that we have right now.  But as we speak, Eric, we have two drill rigs working underground and we have another two drill rigs that are now on the way to the mine.  So we are going to have four rigs working underground to greatly expand our resource from where it sits right now.  We believe this will allow us to double the current gold resource from roughly 3 million ounces to 6 million ounces over the next 9 months."
Eric King:  "John, this massive project for K92 is turning into one of the crown jewels for you in what has been a very long and remarkable 40 year career."
The Best Geology I've Ever Seen In My Career
John Lewins:  "This is some of the best geology I've ever seen in my career.  And we are only talking about Kora, which is just one of the elements that we have.  And next year, Eric, we are going to be carrying out a new PEA and updated feasibility study which is going to focus on the next phase.  And the next phase is not the 400,000 tonnes of throughput per annum — that is a given — the next phase is when we finish this exploration drilling within the mining lease, what size is that project going to be? 
350,000 – 400,000 Ounces Gold Production At Less Than $500/Ounce
And when you look at the numbers, you have to think you are looking at something on the order of 1,200,000 to 1,500,000 tonnes per annum of production.  At that throughput with the grades that we have, and remember, Eric, this is a high-grade mine, you are talking about an operation which can produce 350,000 to 400,000 ounces per annum at a cash cost of less than $500 an ounce.  So this is a big, big deposit with a long mine life and it will rank right up there with the tier one gold mines." K92 Mining, symbol KNT in Canada and KNTNF in the US.  To view the latest news release CLICK HERE.
***KWN has now released the powerful KWN audio interview with Gerald Celente and you can listen to it by CLICKING HERE OR ON THE IMAGE BELOW.
ALSO JUST RELEASED: Greyerz – Clients Told They Can't Take Their Money Or Gold Out Of Banks As massive Dark Cloud Hangs Over World CLICK HERE TO READ.
© 2018 by King World News®. All Rights Reserved. This material may not be published, broadcast, rewritten, or redistributed.  However, linking directly to the articles is permitted and encouraged.