Below are two absolutely stunning charts and what they mean for gold and silver.
We'll Just Change The Definition To Hide The Truth
December 31 (King World News) – James Turk:  A US dollar inflation warning. Dollars moving from savings/time deposit to be spent or buy tangibles before losing more purchasing power but shadowstats.com says, "The big story is that the Fed's definitional changes will mask the increasing flight of people's money to needed liquidity." (See chart below).
---
To learn which company billionaire Eric Sprott just bought a
$10 million stake in click here or on the image below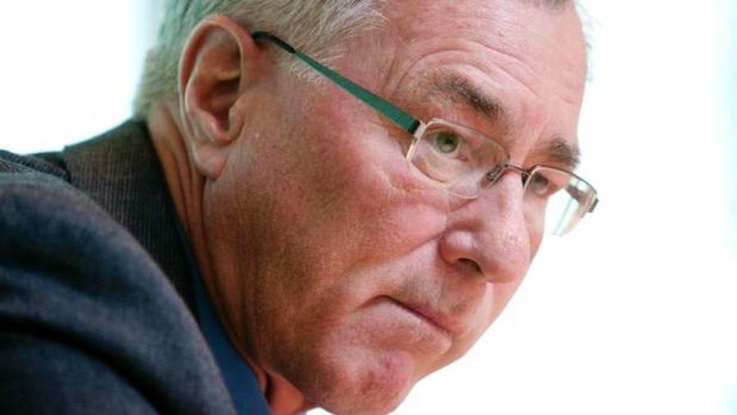 ---
Hard To Believe
James Turk:  This chart is not from a 3rd world banana republic. It's US dollar M1 money supply. Prices are already rising in soybeans, stock indices, crude oil, copper, bitcoin & many more items. Money printing by the Federal Reserve means inflation in 2021 is baked into the cake. Own physical gold. (See chart below).
Not A Chart Of A 3rd World Banana Republic…
It's US Dollar M1 Money Supply Exploding
Just The Start
Alasdair Macleod on James Turk's observation:  This is just the start of it. And when the fx markets and then the American people realise rising prices are caused by dollar debasement the dollar will be finished.
What Does It Mean For Gold & Silver?
King World News note:  All of the massive currency debasement happening around the globe is incredibly bullish for gold and silver prices, which are going to explode higher, again, in 2021.
Also Just Released: Look At Why Gold, Silver And Junior Miners Are Set To Skyrocket CLICK HERE.
© 2020 by King World News®. All Rights Reserved. This material may not be published, broadcast, rewritten, or redistributed.  However, linking directly to the articles is permitted and encouraged.