Dow plunges 400 as home builder confidence collapses, but here is the really big danger.
China Continues Dumping US Treasuries
November 19 (King World News) – Here is what Peter Boockvar wrote today as the world awaits the next round of monetary madness:  Home builder sentiment in November plunged by 8 pts to 60 and that was well below the forecast of a 1 pt drop to 67.
Home Builder Sentiment Plunging
That's the lowest since August 2016 and the weakness was across all three components. The present situation was down by 7 pts to 67, the outlook was down by 10 pts and Prospective Buyers Traffic softened by 8 pts and is back below 50 at 45. That is also the lowest since August 2016.
The NAHB said:
"Builders report that they continue to see signs of consumer demand for new homes but that customers are taking a pause due to concerns over rising interest rates and home prices."
This combination "has caused housing demand to stall."
The NAHB is also calling out the Fed…
---
NEW KEITH NEUMEYER INTERVIEW:
Keith Neumeyer spoke with KWN about $8,000 & $10,000 price targets for gold and much more, to listen immediately CLICK HERE OR ON THE IMAGE BELOW.

Sponsored
---
We know in the FOMC statement two weeks did not even mention the weakness in housing. The NAHB today said:
"Recent policy statements on economic conditions have lacked commentary on housing, even as housing affordability has hit a 10 yr low. Given that housing leads the economy, policymakers need to focus more on residential market conditions."
Bottom Line
Bottom line, builder sentiment is now joining the reality that housing has been slowing all year after hanging in pretty well this year. As the most interest rate sensitive area of the economy outside of auto's, a moderation in housing was to be expected but what we're seeing is just how sensitive the economy is to modest changes in interest rates that are historically low. The Fed hiked rates only 200 bps so far and the average 30 yr mortgage rate is not even 100 bps above the 5 year average and that combined with record high home prices has been enough to put a wet blanket on the industry. AGAIN, we have credit cycles now, not economic cycles and that cycle just ebbs and flows with the direction of monetary policy.
THE BIG DANGER: Dislocations
This then creates a major problem for the Fed who can barely get the fed funds rate above 2% without causing some dislocations, however modest so far. While rate hike odds are now below 70%, I would not be surprised it's shifting to 50/50 in coming weeks. After all, if they don't hike in December, they can always do so in January. I remain of the belief that a recession will happen at some point and I'd rather it be with a fed funds closer to 3% than 2%. I don't want to be Japan.
For those who missed it…
A Major Milestone
Eric King:  "John, your company just hit a major milestone. Can you talk about that?"
CEO, John Lewins:  "That's right, Eric.  With this latest release, K92 is now positioned with nearly 3 million ounces of gold resources at a grade of over 12 grams per tonne.  So we now have a very substantial and growing resource.  And, importantly, we are funding our massive exploration program using existing cash flow from production so the massive growth in the resource will take place without any shareholder dilution.  And speaking of growth, it is our target to double our current gold resources to a world class 6 million ounces.
120,000 – 140,000 Ounces Of High-Grade Production
We will also be releasing a new PEA on both Kora and Kora North.  That is focused on expansion to double our current throughput from 200,000 tonnes per annum capacity to a 400,000 tonne capacity.  At that throughput with over 12 grams per tonne, you are talking about high-grade production on the order of 120,000 to 140,000 ounces of gold each year…
---
ALERT:
Mining legend Ross Beaty (Chairman Pan American Silver) is investing in a company very few people know about. To find out which company CLICK HERE OR ON THE IMAGE BELOW.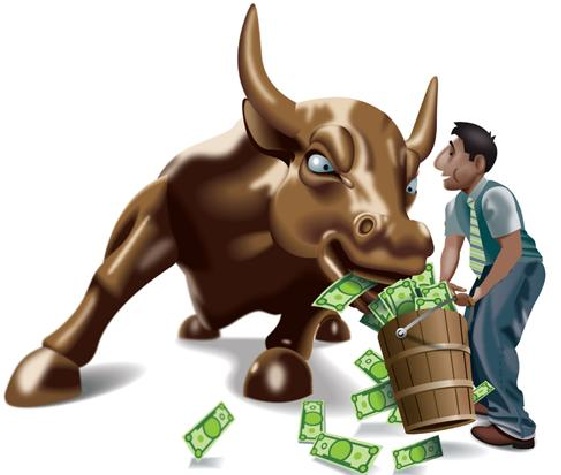 Sponsored
---
6 Million Ounce Gold Deposit & Growing With 15 To 20 Year Mine Life
At that production with the current resource (prior to the resource doubling), we are already in the region of a 15 to 20 year mine life at the expanded production I just mentioned.  Again, that is just based on the ounces that we have right now.  But as we speak, Eric, we have two drill rigs working underground and we have another two drill rigs that are now on the way to the mine.  So we are going to have four rigs working underground to greatly expand our resource from where it sits right now.  We believe this will allow us to double the current gold resource from roughly 3 million ounces to 6 million ounces over the next 9 months."
Eric King:  "John, this massive project for K92 is turning into one of the crown jewels for you in what has been a very long and remarkable 40 year career."
The Best Geology I've Ever Seen In My Career
John Lewins:  "This is some of the best geology I've ever seen in my career.  And we are only talking about Kora, which is just one of the elements that we have.  And next year, Eric, we are going to be carrying out a new PEA and updated feasibility study which is going to focus on the next phase.  And the next phase is not the 400,000 tonnes of throughput per annum — that is a given — the next phase is when we finish this exploration drilling within the mining lease, what size is that project going to be? 
350,000 – 400,000 Ounces Gold Production At Less Than $500/Ounce
And when you look at the numbers, you have to think you are looking at something on the order of 1,200,000 to 1,500,000 tonnes per annum of production.  At that throughput with the grades that we have, and remember, Eric, this is a high-grade mine, you are talking about an operation which can produce 350,000 to 400,000 ounces per annum at a cash cost of less than $500 an ounce.  So this is a big, big deposit with a long mine life and it will rank right up there with the tier one gold mines." K92 Mining, symbol KNT in Canada and KNTNF in the US.  To view the latest news release CLICK HERE.
***KWN has now released the powerful KWN audio interview with Gerald Celente and you can listen to it by CLICKING HERE OR ON THE IMAGE BELOW.
ALSO JUST RELEASED: ALERT: China Continues Dumping US Treasuries But Here Is The Big Shocker CLICK HERE TO READ.
© 2018 by King World News®. All Rights Reserved. This material may not be published, broadcast, rewritten, or redistributed.  However, linking directly to the articles is permitted and encouraged.