WTF? 233 million new credit card accounts opened since April! Plus a gold shocker!
Gold
August 9 (King World News) – Graddhy out of Sweden:  Gold is now sitting right below that blue break out line.
Gold Perched On Resistance/Breakout
WTF? 233 Million New Credit Card Accounts Opened Since April!
The Kobeissi Letter:  Americans have opened 233 million credit card accounts since April, the largest increase since 2008. Credit card debt is up 13% since April, the largest increase since 2001. Total credit card debt is set to cross $1 trillion for the first time ever. The bubble is expanding.
On The Edge Of A Cliff
The Kobeissi Letter:  Current situation: 
1. 8% of houses reduced asking price over last month, most since 2000
2. Credit card debt up 20% in 3 months
3. Most aggressive rate hikes in history into a recession
4. China-US tensions escalating
5. Inflation at 40-year high 
We're staring off a cliff.
Gold Pressing Up Against $1,800
Fred Hickey:  Gold pressing up against $1800. Traders trying to keep it below (lots of shorts). Big CPI report tomorrow. My best guess: Inflation remains relatively hot. Algos hit gold on the print (Fed will have to be "tough" nonsense), but then gold reverses higher…& it's off to the races…
---
To find out which gold & copper explorer hit significant mineralization click here or on the image below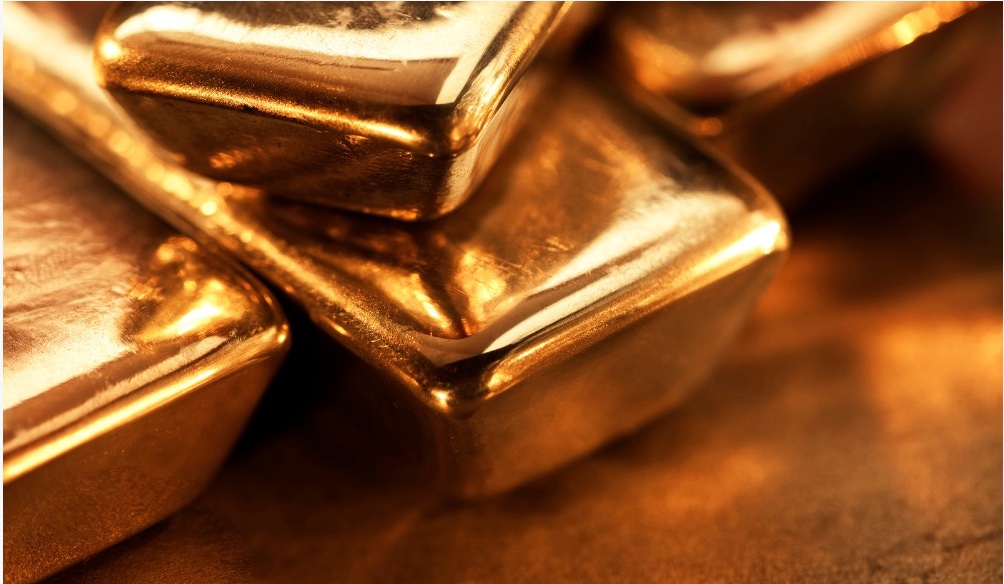 ---
More "Transitory" Labor Inflation
Liz Ann Sonders, Chief Investment Strategist at Charles Schwab:  Unit labor costs soared by 9.5% year/year in 2Q22, largest spike since early 1982.
Labor Costs Soar 9.5%!
Inevitable Barbarism And War
Comedian Rob Schneider:  The silencing and demonizing of political opponents and now the unprecedented raid on a former President brings our Nation one step further away from a peaceful Republic and one step closer to tyranny. What follows is the inevitable barbarism and bloodshed of war.
Gold Shocker
Otavio Costa:  Gold miners are almost paying more dividends than utility stocks for the first time in the history of the data.
First Time In History Gold Miners Paying
More Dividends Than Utility Stocks
Dollar Up, Gold Down Is A Bullsh*t Narrative
Garic Moran:  So tired of hearing dollar is going up, Gold has to go down. Over the past 20 years the dollar index is unchanged and Gold is up 600%. All currencies are going down vs. Gold; given that debt to GDP globally continues to rise, Gold will outperform all currencies over the longterm.
Also of importance…
BIG NEWS: Monster 10.8 Million Ounce Gold Equivalent Maiden Resource at Blue Lake!
K92 Mining, one of the highest grade gold producers in the world, just announced a maiden resource at its Blue Lake Gold-Copper Porphyry – a monstrous 10.8 million ounce gold equivalent / 4.7 billion lbs copper equivalent resource! Blue Lake is near K92's high-grade producing underground mine and has the potential to get much bigger – it only took 17 kilometers of drilling done to define, nearly every hole hit, the discovery cost was super low at <$1/oz and the highest grade portion is open at depth!!!
John Lewins, K92 CEO & Director: "The maiden resource estimate at Blue Lake is a major accomplishment, defining a large-scale, potentially commerical gold-copper porphyry proximal to our high-grade Kainantu underground mine. Blue Lake was also defined efficiently, leveraging our team's extensive exploration experience in Papua New Guinea, with nearly all holes intersecting mineralization.
10.8 Million Ounces Of Gold Only The Tip Of The Iceberg
Importantly, we believe Blue Lake is only the tip of the porphyry iceberg at Kainantu and have gained a tremendous amount of knowledge for our porphyry exploration programs going forward. In Papua New Guinea, porphyries tend to cluster and there are five other porphyry targets proximal to Blue Lake, with A1 being of the highest priority. Soil sampling at A1 is expected to commence imminently, with diamond drilling planned afterwards. Between our intrusion related gold/copper exploration at Kora, Judd, Kora South and Judd South and our porphyry exploration, we are very excited about the potential at Kainantu." K92 Mining, symbol KNT in Canada and KNTNF in the US.
---
ALSO JUST RELEASED: This Just Collapsed To The Lowest Level In History CLICK HERE.
ALSO JUST RELEASED: Gold, War And A Doomsday Clock Approaching Midnight CLICK HERE.
ALSO JUST RELEASED: SPROTT: Signs Of Capitulation Everywhere In The Gold Market CLICK HERE.
ALSO JUST RELEASED: INFLATION HELL: US Fed Created 50% More Money Out Of Thin Air In 2 Years Than Ever Existed In The Previous 256 Years CLICK HERE.
***To listen to Egon von Greyerz discuss the upheaval the world will experience in the coming months CLICK HERE OR ON THE IMAGE BELOW.
***To listen to Alasdair Macleod discuss the mother of all short squeezes in the gold market CLICK HERE OR ON THE IMAGE BELOW.
© 2022 by King World News®. All Rights Reserved. This material may not be published, broadcast, rewritten, or redistributed.  However, linking directly to the articles is permitted and encouraged.