As we kickoff another week of trading in the month of May, what's next?
What's Next?
May 11 (King World News) – Peter Boockvar:  To the question I got a lot last week, "what's next?," for the coming weeks it really is just monitoring the pace of the reopenings, the level of foot traffic and whether there is any notable increase in virus spread that is not only the result of more testing capabilities. It should be the tri state area that will be a focus this week as they unveil its reopening plans for the coming month. Past this, when most things are reopen and hiring resumes, the economic data will be back in focus because we won't be able to blame the forced shutdowns anymore…
---
ALERT:
Legendary investors are buying share of a company very few people know about. To find out which company CLICK HERE OR ON THE IMAGE BELOW.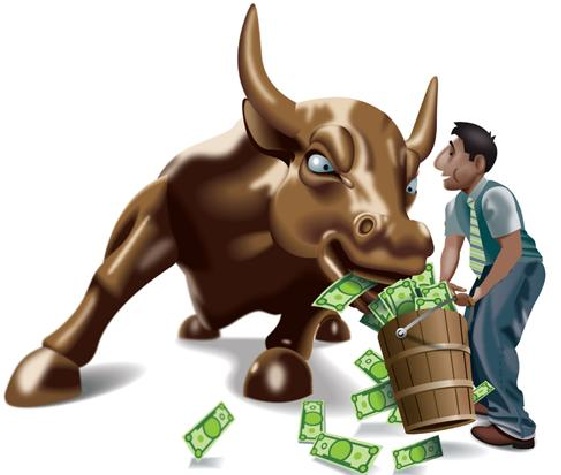 Sponsored
---
At least in Shanghai Disney, the new reality as mask wearing, among other things, is a crucial new part of the wardrobe. But it is one that will make this reopening much safer. South Korea is learning that forgetting this will result in more spread as they are seeing a flare up from people going to night clubs with as many as 7000 possibly exposed over the past few weeks. They've since been closed. Thanks to the strict contact tracing in South Korea hopefully this will be quickly contained.
While China has not blatantly turned on the liquidity spigot to the extent that many other central banks have because they want to limit the debt build up as they still absorb the post 2009 accumulation, loan growth in April exceeded expectations. Aggregate financing in April totaled 3.1 Trillion yuan, above the estimate of 2.78 Trillion with bank loans making up 1.7 Trillion of this vs the estimate of 1.3 Trillion. This large number of aggregate financing follows an even bigger one of 5.15 Trillion in March. Along with strength in new loan growth, corporate bond issuance was also robust.Money supply growth as measured by M2 rose 11.1% y/o/y, above the estimate of 10.3%.  Bottom line, the monetary goal of the PBOC is to have M2 rise in line or just above the pace of nominal GDP growth. This data point came after the Chinese stock market closed where the Shanghai comp was flat but the H share index in Hong Kong was higher by 1.2%.
***To listen to James Turk discuss the global collapse, what investors should be doing right now and where the major markets are headed click here or on the image below.
James Turk On The Financial Collapse
***Also Released: Man Who Predicted The Global Collapse Just Warned Investors They Should Now Prepare For The Collapse Of The World Financial System CLICK HERE.
© 2020 by King World News®. All Rights Reserved. This material may not be published, broadcast, rewritten, or redistributed.  However, linking directly to the articles is permitted and encouraged.