Was there a leak that caused the price of gold to surge again today?
May 7 (King World News) – Alasdair Macleod:  Tonight's Commitment of Traders' release shows positions before gold and silver broke out on the upside, so it is less interesting as a result.
But in the non-specs, it was the Producer/Merchant category which cut its net shorts the most (by 4,483 contracts), while the Swaps' position (bullion bank trading desks) only managed to cut their shorts by 771 contracts. This means that their attempt to reduce their potential liability to a rising gold price is not making much headway. The updated position is our next chart. 
At $36bn gross and $24bn net, the moves on Thursday and Friday, when gold rose $46 would have been a painful addition. 
Before we leave the COT figures, it is also worth noting that in the Specs, Managed Money (hedge funds) added nearly 3,000 contracts to their net longs, but at a only net 53,625 long they are at less than half their average long-term bull position. Meanwhile, the other two speculator categories have been cutting their positions, which is why Open Interest fell to just 462,043 contracts on 29 April…
---
To learn which company billionaire Eric Sprott just bought a
$10 million stake in click here or on the image below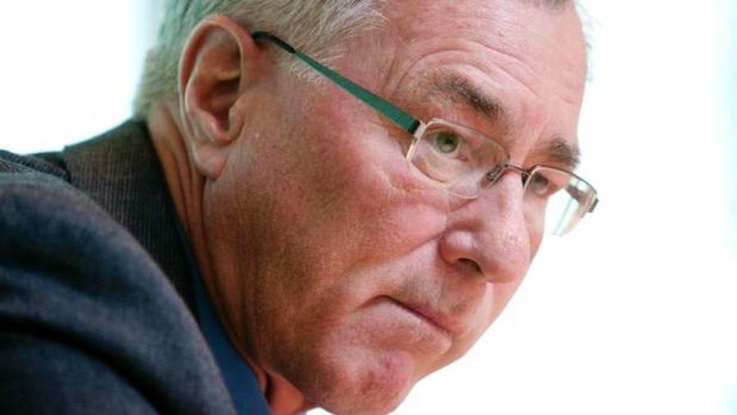 ---
That changed dramatically yesterday when both gold and silver broke higher through technical levels on heavy volume. Open interest for gold jumped by 19,958 contracts — an increase this magnitude is rarely seen. This was followed by today's higher prices on the back of a big miss in the employment numbers. 
It raises an important question: Were the employment numbers leaked? It certainly seems more than likely.
It will be interesting to see if gold and silver manage to keep the upward momentum going into next week. But if the rise in the last two days was on leaked figures, prices could drift back to try and establish support in the $1780—1800 level now that the excitement is over. But given strong commodity prices and growing concerns about price inflation, any downside looks limited.
***To hear Alasdair Macleod discuss the gold and silver markets and what to expect next CLICK HERE OR ON THE IMAGE BELOW.
Later today KWN will be releasing another audio interview!
© 2021 by King World News®. All Rights Reserved. This material may not be published, broadcast, rewritten, or redistributed.  However, linking directly to the articles is permitted and encouraged.