On the heels of the gold price plunging $50 in two minutes, today a 50-year market veteran spoke with King World News about the orchestrated gold smash and a world on the edge of total collapse.
The Orchestrated Gold Smash
John Embry: "Last week's action and mainstream commentary were very negative with respect to gold. Then on Friday came the utterly bogus Chinese announcement about their reserve position, and KWN had some excellent comments from people who understand that situation very well.
So when the market was opened in the Far East last night, $2.7 billion worth of paper contracts were sold in two minutes. Not surprisingly the gold price dropped almost $50 instantaneously….
Continue reading the John Embry interview below…
---
Advertisement
To hear what billionaire Eric Sprott & Rick Rule are doing with their own
money and which $7 billion company John Embry &
Dr. Marc Faber oversee click on the logo:

---
"When you sell 30 percent of annual mine production in two minutes, it tends to have a rather dramatic price impact.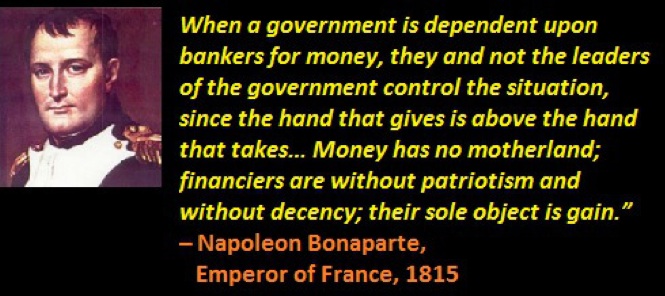 Debt Has Increased $60 Trillion Since 2008 – Now A Staggering $200 Trillion Total!
It also begs the question: Why the overkill in the precious metals space? If things were functioning normally in the financial and economic world, this wouldn't be necessary. So how bad are things? When you consider that $60 trillion in additional debt has been created in the world out of the wake of the global financial crisis, bringing the total outstanding to roughly $200 trillion, it's shocking to many that economies everywhere are losing momentum.
The problem is obvious. Both the U.S. and China are clearly overstating their economic growth. And there's a body of thought emerging that the U.S. GDP is already in negative territory if things were accounted for correctly. I also find Fed Chair Janet Yellen's constant assertions that a rate increase is imminent to be annoying, particularly when she hedges her call by saying that 'it's data dependent.' I think this is moral suasion at its finest, in order to support the over-owned and overvalued U.S. dollar.
When, not if, the world finally abandons the dollar as its reserve currency, the implications for the seriously over-indebted United States of America are dire. The authorities know this and will move heaven and earth to stave off the inevitable. Part of their game plan is obviously to drive precious metals prices lower. They must not be seen as an alternative to a failing fiat currency system.
Gold Mining CEOs Remain Silent
I'm extremely disappointed that no gold company CEOs will acknowledge the manipulation of the gold market, despite the fact that their businesses are being systematically destroyed. They owe their shareholders that courtesy in my opinion.
I also want to note the fact that last week the Bank of Canada lowered its bank rate to a minuscule .5 percent. The Canadian economy is flagging, with negative real growth in the first two quarters of the year. But that is certainly explainable due to the decimation of the oil industry, which is taking a severe toll on the western part of the country.
What I found interesting is that the governor of the Bank of Canada, Stephen Poloz, said he was surprised by a lack of pickup in other exports, given the weakness in the Canadian dollar and the current strength in the U.S. economy. I don't believe there is any strength in the U.S. economy, and Canada's recent weak non-oil exports to its largest market (the U.S.) tend to confirm that reality.
A World On The Edge Of Total Collapse
I will close by reiterating that investors have to be extremely careful here. Financial assets are very overvalued and are being held aloft by constant official interference. This is ultimately extremely unhealthy and undermines the true nature of capitalism, but more importantly it leaves the world on the edge of total collapse when the situation reverses."
***KWN has now released the extraordinary KWN audio interview with John Mauldin, where he the chaos in China and Greece, what to expect in major markets going forward, what surprises are in store for the rest of the year and much more, and you can listen to it by CLICKING HERE OR ON THE IMAGE BELOW.
***KWN has now released the incredibly powerful KWN audio interview with Stephen Leeb, where he explains exactly how China is concealing its true gold holdings, where the gold is being held, what the Chinese are really up to, how it will impact the gold market, what surprises are in store for the gold market and much more, and you can listen to it by CLICKING HERE OR ON THE IMAGE BELOW.
***ALSO JUST RELEASED: Governments Leading World To Economic Collapse And Chaos As China Increases Debt $20 Trillion In Just 8 Years CLICK HERE.
© 2015 by King World News®. All Rights Reserved. This material may not be published, broadcast, rewritten, or redistributed. However, linking directly to the articles is permitted and encouraged.
If you are interested in purchasing physical gold and silver for delivery you can call Steve Quayle or his staff at (406)586-4842, or you can email them at tyler@safetrek.com or info@sqmetals.com
The audio interviews with John Mauldin, Stephen Leeb, Egon von Greyerz, Nomi Prins, Gerald Celente, Andrew Maguire, Michael Pento, Dr. Paul Craig Roberts, Rick Rule, Bill Fleckenstein, Eric Sprott, Robert Arnott, David Stockman, Chris Powell, Dr. Philippa Malmgren, Marc Faber, Felix Zulauf and Rick Santelli are available now and you can listen to them by CLICKING HERE.