On a quiet day in the markets, here is a stunning look at gold, inflation, stimulus checks, savings and stocks.
Many People Plan To Save Stimulus Checks
March 16 (King World News) – Liz Ann Sonders, Chief Investment Strategist at Charles Schwab:  Survey of investors by Bank of America shows that more than half in each income basket (from < $30k to > $120k) plan to save their third stimulus check … for lowest income group, substantial portion then goes to food, clothing & necessities (see below).
Are People Really Going To Spend Stimulus Checks?
Fiat Debasement To Accelerate
Jeroen Blokland:  Are we heading for a reversal of a 40-year trend? (See chart below).
Inflation Assets Set To Soar
---
ALERT:
Legendary investors are buying share of a company very few people know about. To find out which company CLICK HERE OR ON THE IMAGE BELOW.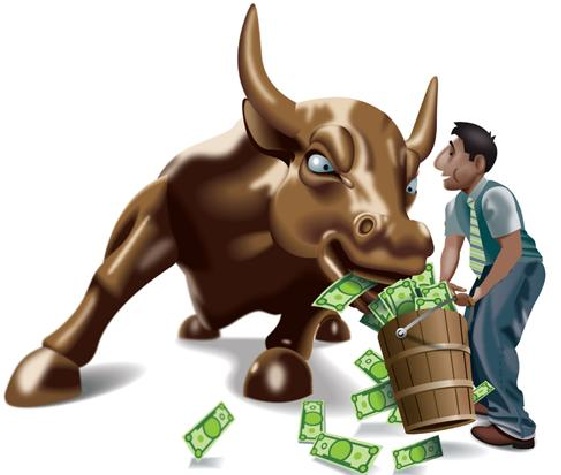 Sponsored
---
Got Gold?
The Daily Shot:  The Fed's official communications remain extremely dovish. (See chart below).
GOLD BULLISH:
Look For More Dovish Communication From Fed
Stock Market Set To Reverse
SentimenTrader:  Classic (see below).
STOCK MARKET WARNING: Great Contrarian Indicator!
Savings
Adam Tooze: Director of the European Institute:  Ratio of liquid assets to liabilities of US households are at record levels. (See chart below).
Household Liquid Asset vs Liabilities At Record Highs
GOLD SECTOR: Who Was Left To Sell?
King World News note:  Bearish extremes at recent lows in the gold, silver, and mining sector. This is how major bottoms are made (see below).
Investors Threw In The Towel At
The Recent Bottom In Gold
To listen to James Turk discuss exactly what price targets to look for if the gold and silver markets have bottomed CLICK HERE OR ON THE IMAGE BELOW.
To listen to Alasdair Macleod discuss the action in the gold, silver and mining share markets and what to expect next CLICK HERE OR ON THE IMAGE BELOW.
© 2021 by King World News®. All Rights Reserved. This material may not be published, broadcast, rewritten, or redistributed.  However, linking directly to the articles is permitted and encouraged.