The stock market crash is a new experience for a younger generation of investors. One thing is certain, the stock market plunge has now caught the attention of everyone, including the central banks.
Big Tech Meltdown
May 9 (King World News) – Jason Goepfert at SentimenTrader:  This is a quick note to answer some questions this morning related to the continued meltdown in Big Tech. As this is published, the Nasdaq 100 index is indicated down more than 2% from Friday's close…
---
Billionaire Eric Sprott is a big investor in this remarkable silver company click here or on the image below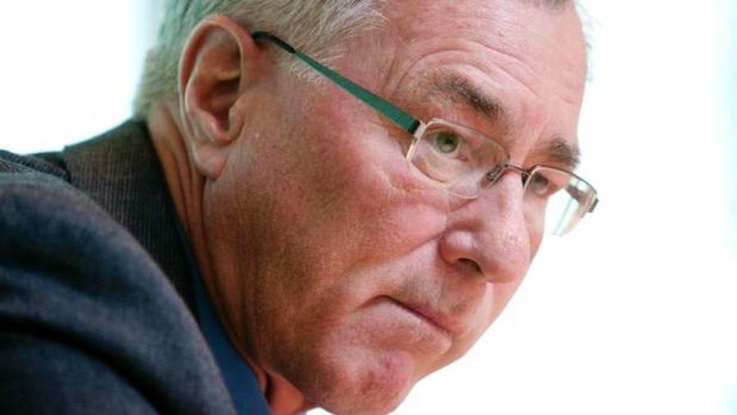 ---
In case there is any doubt about what kind of market environment we're in, this type of behavior has only been seen during the "crash-y" parts of bear markets. Those are the only times we've had to endure such large opening losses in the Nasdaq 100 when the index is already hitting at least a one-year low.
Past Results Indicate High Likelihood Of
Continued Stock Market Crash
For anyone who was watching markets during the financial crisis, this was a regular feature as traders digested all the woeful headlines over the weekend and started the week with even more dread. But because that was a relatively quick crash, there was only once in October of that year when we saw behavior like we're facing today.
Red Dots Show High Odds For Continue Selloff
Buying Massive Selloff Only Worked In 1987
The sample size is tiny, but the only time it paid for traders to buy the dip in these cases was the initial tremor following the '87 crash. The others saw more weakness in the days/weeks ahead…
Meltdown New Experience For Many Investors/Traders
…This is an atrocious market environment across virtually all financial assets, unlike anything the current generation (or the two generations before) has witnessed. It remains a time to be very judicious about having a buy-the-dip mentality.
This is another example of why Jason Goepfert is the best in the world at what he does – providing actionable market data. To subscribe to the internationally acclaimed work Goepfert produces at SentimenTrader CLICK HERE.
ALSO RELEASED:  ALERT: Fed To Reverse Course And Begin Printing Even More Money Later This Year CLICK HERE.
ALSO RELEASED:  2022: Bull Case For Gold & Commodities Getting Stronger CLICK HERE.
ALSO RELEASED:  CAUTION: Bullion Banks Cover Gold & Silver Shorts As Next Major Financial Crisis Is Imminent CLICK HERE.
To listen to James Turk's timely and powerful audio interview discussing gold, silver and why the next major financial crisis is imminent CLICK HERE OR ON THE IMAGE BELOW.
© 2022 by King World News®. All Rights Reserved. This material may not be published, broadcast, rewritten, or redistributed.  However, linking directly to the articles is permitted and encouraged.