Apparently policymakers must for the price of gold higher at this point or face a systemic crash. Also, insanity reigns supreme at central banks and WTF?
Do TPTB Really Want A Higher Gold Price?
October 7 (King World News) – Luke Gromen:  One of the great economic paradoxes of our time is that the policymakers behind our currency system were so successful in getting gold out of the system for so long that the system will now crash unless gold goes UP because most sovereigns will likely default under + real rates…
---
To learn which company billionaire Eric Sprott just bought a
$10 million stake in click here or on the image below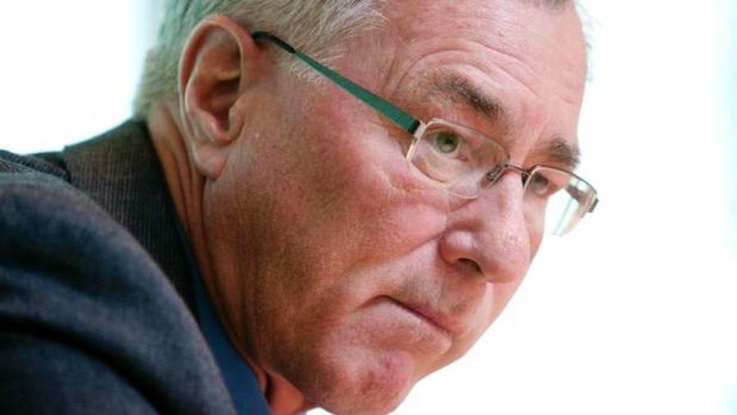 ---
WTF?
Otavio Costa:  Meanwhile in Canada…..The Bank of Canada is taking monetary stimulus to a whole new level recently (see below).
OWN GOLD: Insanity Reigns Supreme At Central Banks
Meanwhile In America
T. Bain:  As of Sept 17th the FED has increased M2 Money Stock by $3.08 Trillion during 2020. Over the last 21 months M2 has increased +27% to $18.58 Trillion. Q4 still to go (see below).
OWN GOLD: Insanity Reigns Supreme At Central Banks
Agnico Eagle Announces Strategic Investment
The Eagle Has Landed
Eric King:  "Obviously this deal that was just announced with Agnico Eagle is very big news."
Strategic Investment And Partnership With Agnico Eagle
Matthew Hornor:  "In a word, it's completely transformational for us. We have now checked all of the boxes in order for the market to understand and believe that our future potential is astronomical. We have the best partner on the planet that we could have hoped for. Agnico Eagle is the biggest gold producer in Quebec.
The project they are contributing to the joint venture is a past high-grade producer. It produced more than a million ounces at almost 6 grams per tonne of gold. They stopped production in the 1990s when the price of gold was in the $300 range. We believe they left a lot of gold behind and we are extremely excited to combine the two projects — the Joutel Project and the Douay Project — with Agnico Eagle.
Over $30 Million Of Cash And Committed Funding
It's worth mentioning that Canadian Malartic, one of the largest gold producing gold projects in Canada and the world is operated jointly by Agnico Eagle and Yamana Gold. So Agnico Eagle knows what to do with these kind of projects in Quebec. And Agnico Eagle has now bought a significant stake in Maple Gold and is also contributing their expertise and their capital in the ground to execute drilling so we don't have to raise money again.
They have purchased this stake in our company at a roughly 50% premium to our share price, and with the commitments they have made going forward that leaves us extremely well funded with $12 million in the bank and Maple Gold now benefits from more than $30 million of available cash and committed JV funds combined.
Agnico Eagle To Assist With Any Project Funding
And if we take this project to production, Agnico Eagle has also promised to assist us with project financing. So what we announced today transforms Maple Gold Mines into what we believe will be the next preeminent gold company in Canada.
As I have said in numerous interviews over the past few years, what this company needed was that big brother strategic partner. And I cannot stress enough how pleased we are to have closed this deal with Agnico Eagle, which is the best in the business quite frankly, especially given Agnico's prowess in Quebec specifically. They are the #1 gold producer in Quebec and they know the geology better than anybody." Maple Gold Mines, symbol MGM in Canada and MGMLF in the US.
Click on the 1 minute video below!
Celente – Expect Food Shortages, Higher Prices, And A Crisis Far Worse Than You Realize
***ALSO JUST RELEASED: Celente – GET READY: Expect More Food Shortages And Higher Prices, But The Crisis Will Be Far Worse Than You Realize CLICK HERE.
***To listen to the incredibly powerful audio interview with Nomi Prins discussing everything from gold and major markets to the similarities between what we are seeing today vs the 1970s click here or on the image below.
***To listen to this timely interview from the top trends forecaster in the world click here or on the image below.
© 2020 by King World News®. All Rights Reserved. This material may not be published, broadcast, rewritten, or redistributed.  However, linking directly to the articles is permitted and encouraged.