With the Dow tumbling, bonds continuing to surge and gold trading above $1,310, one of the greats in the business told King World News that this will be the fuel for the next move higher in gold and silver.
Bullish Case For Gold
March 22 (King World News) – Peter Boockvar on the bullish case for gold:  "What we might finally be seeing is the curtain coming down on the perceived omnipotence of the world's central banks to generate faster growth and higher inflation. Putting aside the idiocy of wanting higher inflation, I'll argue that policy right now is actually restrictive because it is damaging the profitability of banks. And we should fully understand that banks are the lifeblood of any economy, particularly outside of the US…
---
ALERT:
Mining legend Ross Beaty (Chairman Pan American Silver) is investing in a company very few people know about. To find out which company CLICK HERE OR ON THE IMAGE BELOW.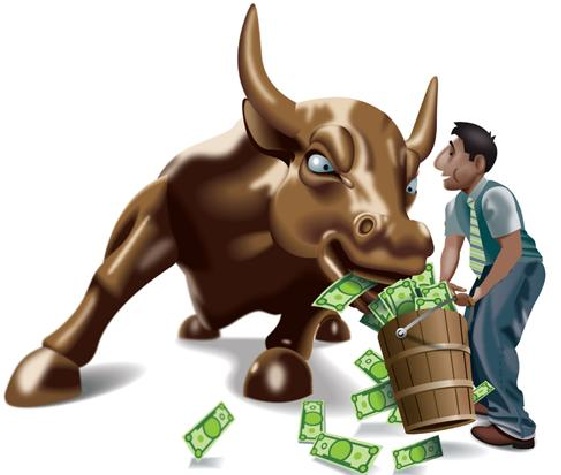 Sponsored
---
Since the ECB went down the rat hole of negative interest rate policy, the Euro STOXX bank index is down 40%. Just this week, the US BKX bank stock index is lower by 9% since Monday's close in response to the inverted yield curve. Yields are negative out 10 years in Japan and Japanese banks sit 30% below where they were in the beginning of 2018. Stop saying central banks are accommodative.
"They're All Trapped"
Which brings us to what comes next? They're all trapped and the Fed will join the no interest rate club in the next downturn because have no doubt they'll do all the wrong things and cut rates to zero and initiate more QE. This even though the evidence is plain as day that not only doesn't it work, it does economic damage.
Fuel For The Next Move Higher In Gold & Silver
The evaporation of the US yield curve, on top of a further deepening of negative yielding bonds overseas, should be the fuel for the next move higher in gold and silver. What's also interesting is that at least as of now, gold and the US dollar are rallying at the same time and if that continues, I'm not sure what is left of the bear case on gold. Gold will be the last man standing in this nutty fiat currency world. Got any?
***Also just released: GOLD ALERT: Us Dollar Reversed In Near Record Time CLICK HERE TO READ.
© 2019 by King World News®. All Rights Reserved. This material may not be published, broadcast, rewritten, or redistributed.  However, linking directly to the articles is permitted and encouraged.