The public has seen staggering losses betting on the wrong side of the market.
Record bearish bets by the most wrong-footed investors
June 21 (King World News) – Jason Goepfert at SentimenTrader:  Record bearish bets by the most wrong-footed investors.
Key points:
Small options traders increased their bets against stocks last week
The premiums they paid for bearish bets exceeded even the panic in March 2020
As a percentage of stock market cap, their net bearish bets last week was a 22-year record
Record bearish bets by the most wrong-footed investors
Losses are mounting, and small traders are starting to panic…
---
ALERT:
Legendary investors are buying share of a company very few people know about. To find out which company CLICK HERE OR ON THE IMAGE BELOW.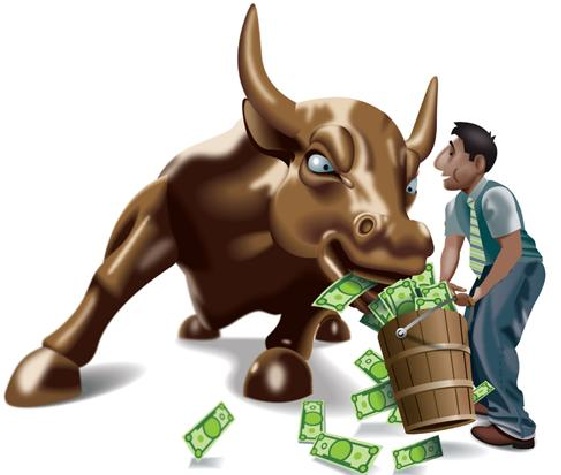 Sponsored
---
Ostensibly the least sophisticated investors in the market, using leveraged and expiring instruments, the smallest of options traders tend to be a consistent contrary indicator. When their behavior reaches an extreme, it's rare to see stocks go their way.
A back-of-the-envelope analysis suggests that these traders could be sitting on $600 million or more of losses on their options trades since Thanksgiving. This is extremely rough, based on their net speculative options buys during the current week and the change in U.S. stock market capitalization over the following week.
OUCH!
A Staggering $600 Million In Losses For Small
Traders On The Wrong Side Of The Market
Thanks to recent losses, small traders have resumed a high level of put buying, accounting for 30% of their total options volume last week.
Small Traders Betting Big On
Continued Market Decline
A rise in put buying, combined with an increase in implied volatility, means that the traders spent more on those protective puts. Last week, they spent 27% more on put option premiums than call option premiums. That's even more skewed than at the peak of panic in March 2020.
More Panic Than March 2020
Since 2000, there were only a few weeks when these traders spent 25% more on protective puts than speculative calls. The Backtest Engine shows that the S&P 500 had more to fall during the waterfall decline in July 2002, but all four weeks led to gains over the next year.
If we look at what is perhaps the most accurate reflection of retail sentiment, net speculative options activity as a percentage of U.S. stock market cap, we just fell to a record low.
It's rare for the smallest traders to bet against the stock market, and when they do, stocks have never failed to fail them. Last week's net relative bets against stocks exceed the previous records from November 21, 2008, and March 13-20, 2020.
All-Time Record Bearish Bets By Small Traders
What the research tells us…
It's hazardous to rely on a single factor to determine a complex system's risk versus reward potential. Even multiple factors can fail when they line up with the same conclusion. That's happened a handful of times just in the past decade. Currently, some indicators conflict with the behavior of small traders and argue for further selling before a true extreme is reached. This data is so compelling because of how consistent it has been over the decades that we've been following it. Sometimes it takes a while to play out, like last year. Still, the current level of outright bets against stocks suggests that further selling pressure in the week(s) ahead should show positively skewed risk/reward opportunities for medium- to long-term investors.
ALSO JUST RELEASED:  ALERT: More Market Chaos Across The Globe As Big Cracks Appear, Plus One Of The Most Shocking Charts Ever! CLICK HERE.
ALSO JUST RELEASED:  2022 MARKET DISASTER: The Worst Is Yet To Come CLICK HERE.
***To listen to Tavi Costa discuss the wild trading in markets as well as what he expects to see in gold, silver and mining shares going forward CLICK HERE OR ON THE IMAGE BELOW.
***To listen to Alasdair Macleod discuss the carnage which is about to unfold as well as what to expect in global markets including gold and silver CLICK HERE OR ON THE IMAGE BELOW.
© 2022 by King World News®. All Rights Reserved. This material may not be published, broadcast, rewritten, or redistributed.  However, linking directly to the articles is permitted and encouraged.