As we continue to kickoff 2022, Michael Oliver, the man who is well known for his deadly accurate forecasts on stocks, bonds, and major markets, communicated to King World News that the trading action in the gold market remains bullish.
Gold: quarterly momentum
January 17 (King World News) – Michael Oliver:  It continues to hold stoutly above its 3- qtr.avg./zero line, waiting on silver to concur, in our view. 
Meanwhile, put yourself in the position of the Fed true believer who shorted gold back in mid-June (down arrow on price) when the Fed first ambushed everyone with "taper" policy talk and since then rate increase talk. 
Gold bears have been repeatedly given wind at their backs due to that presumed "new fundamental": that those "in charge" will take care of things by denying vast flows of money and no longer offering zero equivalent rates. So why doesn't gold believe it? 
Maybe because the Fed isn't in charge of jack shit, to borrow a line from John McClane…
---
To learn which company billionaire Eric Sprott bought a
$10 million stake in click here or on the image below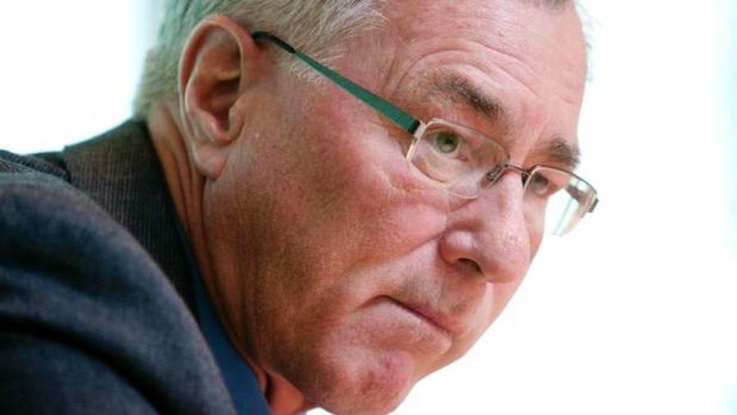 ---
Perhaps the central banks have created a towering situation in which they will soon be whiplashed by reality if they actually attempt to "fight inflation." Too many structures now depend on the CBs adhering to what is and always has been their primary function: to undergird the funding of government and "needed" select asset categories. 
The Fed has been around just over a hundred years—one human lifetime and change—and produced multiple monetary-generated boom-bust cycles. Gold has been around … effectively forever. Which is wiser? 
Again, MSA's next and primary level to watch is silver's action relative to its 3-qtr. avg. Clear that structure and it's green lights for the monetary metals…to subscribe to Michael Oliver's MSA Annual Research at a special KWN discounted rate CLICK HERE. Look at these testimonials:
"MSA looks at the market from a somewhat different point of view. Rather than focusing on price, something that virtually everybody does, MSA tracks momentum, [revealing] trends that have been building for a long time, and have much more depth to them and staying power." — Wall Street Journal
"A friend shared about 5 of your recent letters with me, and I was so impressed I had to subscribe." — Bill Fleckenstein, Hedge Fund Manager
© 2022 by King World News®. All Rights Reserved. This material may not be published, broadcast, rewritten, or redistributed.  However, linking directly to the articles is permitted and encouraged.