Mining stocks soared 189% in just 5 months last time this happened, plus a look at a US dollar surprise.
Flight To Least Crappy Fiat Money
July 5 (King World News) – King World News note:  Below you can see a major long-term upside breakout in the US dollar:
US DOLLAR INDEX MAY CONTINUE TO SURPRISE:
Next Target For US Dollar Index After
Major Upside Breakout Is 120!
(Currently Trading At 105)
King World News note continues:  The US dollar strength is impacting markets all over the world (see below). It is also negatively impacting US corporate earnings on a go-forward basis. This will contribute to additional stock market weakness during this bear market…
---
ALERT:
Legendary investors are buying share of a company very few people know about. To find out which company CLICK HERE OR ON THE IMAGE BELOW.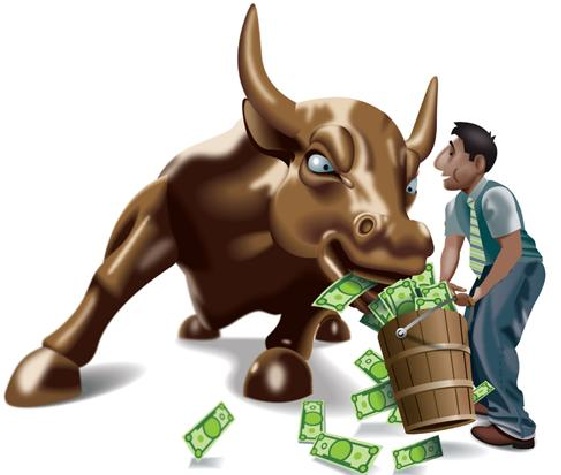 Sponsored
---
On The Cusp Of A Massive Reversal In Mining Stocks
Kevin Smith:  I tweeted this chart on 3/12/2020. The GDXJ bottomed the next day and went up 189% in 5 months. Prior setup yielded 202% over 8 months. Here we are again. Incredible deep value and high appreciation potential in precious metals mining stocks today. Go ahead, I dare you.
FASTEN YOUR SEATBELTS:
Last Time This Happened Mining Stocks
Soared 189% In Just 5 Months!
Similar Signal In 2016 Sent Miners
Skyrocketing 202% In 8 Months!
Commodity Bull Market Still In Early Stages
Otavio Costa:  Commodities at their most oversold levels since the collapse in March 2020. Now retracing to their 2-year resistance. Long-term minded investors know what to do here.
Panic Selling In Commodities Most Likely Complete
At Bullish Long-Term Support Trendline
***To listen to Matthew Piepenburg discuss why the coming collapse will be far worse than anything we've witnessed this century and much more CLICK HERE OR ON THE IMAGE BELOW.
***To listen to Alasdair Macleod discuss the major shock that is coming to the commodity markets as well as what to expect from gold and silver CLICK HERE OR ON THE IMAGE BELOW.
© 2022 by King World News®. All Rights Reserved. This material may not be published, broadcast, rewritten, or redistributed.  However, linking directly to the articles is permitted and encouraged.