Today London metals trader Andrew Maguire told King World News why the end is nigh for the LBMA and there is big trouble for the banks!
Andrew Maguire: "The new international exchange already has a large Chinese participation, which is going to bring in the necessary liquidity to circumvent London. The participants include wholesale entities, banks and large trading houses, some of whom act on behalf of central banks.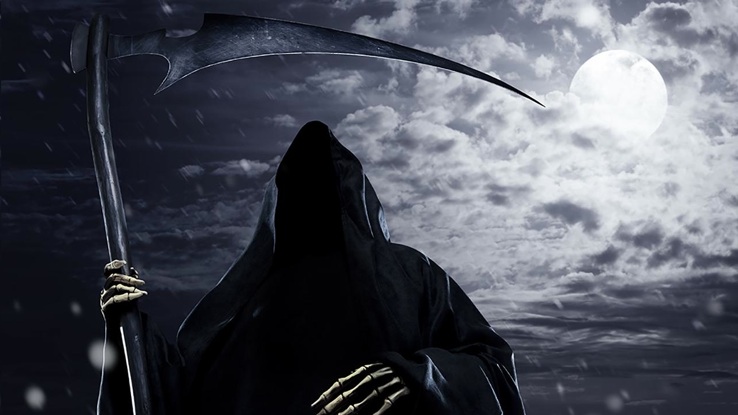 Death Of The LBMA
The large Asian banks were fed up with having their orders front-run. So now they have complete anonymity. This is why I said it's going to be the death knell for the current LBMA bullion bank system. It (the LBMA) is now scrambling to make changes, but it's just too late." This is one of the most important interviews ever given by Maguire to KWN and it has now been released. You can listen to it by CLICKING HERE OR ON THE IMAGE BELOW. Maguire discusses the precise details of the launch of this new exchange, how China is maneuvering, and how the new exchange will radically alter price discovery for the gold and silver markets. He also discusses how it will change the game for producers, who have expressed anger about the bullion banks and their price suppression scheme. This interview is a must-listen for anyone invested in gold and silver.
***Andrew Maguire's trading service has left Coghlan Capital and they are no longer affiliated in any way. To sign-up for Maguire's incredible gold and silver trading service CLICK HERE or email King World News for more information.
King World News has been taken offline a number of times in the past few weeks, including today. It has become very clear by now to all KWN readers around the world that governments in the West do not want the alternative news and information we provide to be shared with the public. This has resulted in an increasing number of attacks on the site. King World News will do everything in our power to get back online as quickly as possible each time the site is taken offline and thank you for your many emails of support.
***ALSO JUST RELEASED: This Country Is About To Rock The Gold Market And Send The Shorts Running For Cover CLICK HERE.
© 2015 by King World News®. All Rights Reserved. This material may not be published, broadcast, rewritten, or redistributed. However, linking directly to the blog page is permitted and encouraged.
The audio interviews with Marc Faber, Eric Sprott, Felix Zulauf, Andrew Maguire, John Mauldin, Egon von Greyerz, Dr. Paul Craig Roberts, Gerald Celente, Lord Christopher Monckton, Michael Pento, Bill Fleckenstein, David Stockman, Dr. Philippa Malmgren, Stephen Leeb, John Embry, Rick Rule, Rick Santell are available now. Other recent KWN interviews include Jim Grant — to listen CLICK HERE.