One of the greats just said the last time we saw this setup gold rallied for months and years.
Back Then Gold Rally For Months And Years
July 29 (King World News) – Top Citi analyst Tom Fitzpatrick:  "In the context of the broader dynamics of an inverted yield curve and a market that still points to lower yields (US 2 year yield towards the 1.00% area), and by implication a much lower Fed Funds rate, we find it interest that Gold is breaking out just when the Fed is about to turn another important corner in monetary policy as it did in 2007 and 2001 (see chart below).
Gold Breakout Shows Long Term Uptrend Has Resumed
Back then Gold also broke out to the topside and continued to rally for many months and indeed years…
---
ALERT:
Mining legend Ross Beaty (Chairman Pan American Silver) is investing in a company very few people know about. To find out which company CLICK HERE OR ON THE IMAGE BELOW.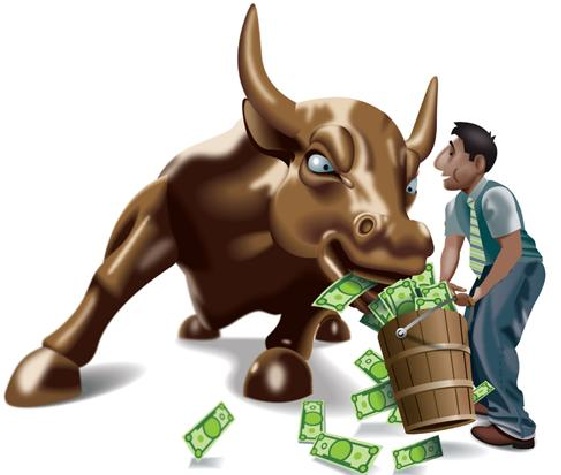 Sponsored
---
Targets For Gold's Bullish Advance
In this bullish setup the inverted head and shoulders pattern suggests a target of almost $1,700. Important resistance levels are at $1,522-26, the $1,800 area and $1,921.
The powerful KWN audio interview with one of the true veterans of the gold world has now been released and you can listen to it by CLICKING HERE OR ON THE IMAGE BELOW.
James Turk Says This Will Have A Huge Impact On Gold
READ THIS NEXT! James Turk – Investors Missed Important News That Will Not Only Have A Huge Impact On Gold But Also The World CLICK HERE TO READ
More articles to follow…
In the meantime, other important releases…
KWN Special Audio Interview Has Now Been Released! CLICK HERE TO READ
Greyerz Just Warned Central Banks Are Now In Panic Mode, Worried The Financial System May Disappear Into A Black Hole CLICK HERE TO READ
Bullion Banks & Commercials Ramp Up Short Positions In Silver, Add To Gold Shorts CLICK HERE TO READ
Central Planners Face A Serious Problem As Looming Crisis Will Be Catastrophic CLICK HERE TO READ
© 2019 by King World News®. All Rights Reserved. This material may not be published, broadcast, rewritten, or redistributed.  However, linking directly to the articles is permitted and encouraged