Today James Turk told King World News that gold is continuing to put in a V-bottom as the outlook for precious metals remains bullish.
KWN will be releasing two audio interviews within hours. Until then…
October 2 (King World News) – James Turk:  Eric, with trading coming to a close for this week, which also saw the end of the quarter, it's a good time to step back from the precious metal markets and assess how they are doing. And the results are exceptional.
Year-to-date gold is up roughly 25%, while silver is up about 35%. The shares of the precious metals mining companies have, typically, done even better, and that it not surprising. With higher precious metal prices, we are seeing huge increases in cash flow being generated by these companies. The result has been rising share prices and increased dividends…
---
To learn which company billionaire Eric Sprott just bought a
$10 million stake in click here or on the image below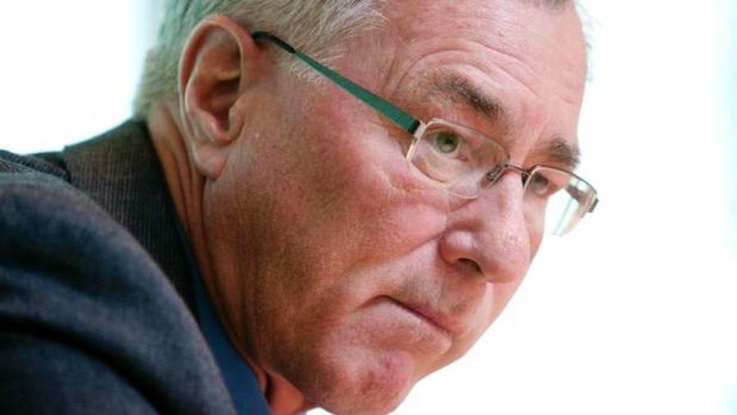 ---
Outlook Remains Bullish
The outlook for the precious metals remains bullish. Central banks have a tiger by the tail. Government policies across the globe are geared to more spending, which in view of weak economic activity is resulting in more debt. That toxic combination is resulting in the erosion of national currency purchasing power. 
The US Federal Reserve is caught in the same tidal wave of bad policy, with the consequence that the outlook for the dollar is poor. The days of sound monetary policy from central banks will not be returning anytime soon. So continue to accumulate physical gold and silver to protect your purchasing power. View this accumulated wealth to be your savings.
As for the short-term outlook, Eric, it has improved after the drubbing given to the precious metals last week. As we can see on this chart, December gold is repeating the V-bottom pattern it formed in March.
Gold forming V-bottom similar to
what we saw in March
We can also see how gold continued to climb higher once that March correction finished.
We should know within a week or so whether the current correction has already bottomed. Regardless, when the uptrend in gold resumes, my expectation is for higher gold prices – and silver prices – as we move toward year end. That's just the way bull markets trade.
KWN will be releasing two audio interviews within hours. Until then…
Gold Wins
***ALSO JUST RELEASED: Despite Volatility, Gold Wins CLICK HERE.
© 2020 by King World News®. All Rights Reserved. This material may not be published, broadcast, rewritten, or redistributed.  However, linking directly to the articles is permitted and encouraged.