Today Egon von Greyerz shared with King World News what the Swiss refiners had to say about the $100 plunge in gold and $2 takedown in silver. Plus a look at some other big surprises.
Swiss Refiners On Gold & Silver Plunge
November 12 (King World News) – Egon von Greyerz:  Demand for the Swiss refiners has been slow for at least 5-6 weeks. They call $100 gold up and down move as a pure paper move with very low physical volume. They are working at 75% capacity due to CV…
---
Listen to the greatest Egon von Greyerz audio interview ever
by CLICKING HERE OR ON THE IMAGE BELOW.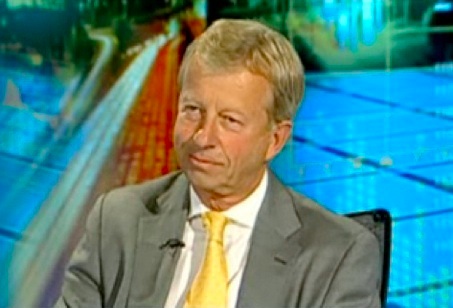 Sponsored
---
High Demand For Silver
Silver in very high demand. One kilogram silver bars sold out until March 21. So as expected, pure paper moves (in the silver market as well).
Roof Of The World
Danielle DiMartino Booth at Quill Intelligence:  The Tibetan Plateau is archetypical, an imposing representation of one of most intriguing formations on earth. Popularly known as the "Roof of the World," it is ensconced by the highest mountain peaks we know — Mount Everest and K2. Closer to home, the Colorado Plateau is more accessible if you need a glorious escape from this pandemic existence. Roughly centered on the Four Corners, the province covers an area of western Colorado, northwestern New Mexico, southern and eastern Utah, northern Arizona, and a tiny fraction in Nevada's extreme southeast. Nine National Parks, a National Historical Park, 16 U.S. national monuments, millions of acres in U.S. National Forests, multiple state parks, dozens of wilderness areas and other protected lands call the Plateau home. The pride of Teddy Roosevelt, the region has the highest concentration of parklands in North America.
You may set out on your road trip in a newly acquired used SUV for which you've paid a pretty penny. Why not indulge, you and so many others mused, endeavoring to break free from your work-from-home life in your new exurban digs. There's a connection here to the consumer price index (CPI) catalyzed by the pandemic. It's yet to fully run its course. The two opposing forces are like heavyweight boxers. In one corner, the undersized contender that's been punching above its weight and just posted the largest monthly gain in 50 years is used vehicle prices. In the other, the reigning heavyweight champion that's lost a step or two in recent bouts – rent prices.
While the exodus to the exurbs generated a new class of car buyers from car-free big cities, the health crisis shuttered auto factories even as auto dealers stayed open. As demand whittled down new vehicle supplies, buyers seized on anything pre-certified with four wheels causing used vehicle prices to spike by the most in a generation. The supply/demand imbalance in the used and new vehicle markets remains…
---
To learn about one of the most exciting silver plays in
the world click here or on the image below

---
Through September, the CPI for used vehicles registered 10.3% year-over-year (YoY), a decade high. Three factors point to a plateauing. At 15.9%, 15.2% and 15.4% YoY in August, September and October, respectively, Manheim's used vehicle value index is cresting (green line). Light vehicle days' supply tentatively turned at the end of the third quarter – September 2020 was 16 days shorter than September 2019, while this October was 14 days below last October (yellow line). And signs of stronger global auto output are evident in the demand (new orders)-supply (finished goods inventories) spread which leveled off in October (red line). Further sideways movement and/or cooling in these metrics would signal the end to the positive impulse for underlying core inflation.
Moving out of cities has also generated excess single-family detached homes demand creating a glut of apartments in major metros. House prices have benefited at the expense of rents. The exhaustion of the urban exodus also feeds a plateau narrative. To that end, mortgage purchase applications have fallen in six of the last seven weeks.
Our CPI rent composite that excludes hotel rates slid to a 2.5% year-over-year rate in September, down from February's 3.4% pre-COVID pace and a seven-year low (orange line). Per Zillow's Observed Rent Index (ZORI), rent disinflation has not finished its run. This alternative measure of rent inflation fell to a 0.9% annual rate in September, well off February's 4.0% reading. The compression was incredibly widespread across major cities: 22 of the top 25 saw a slowing in rent inflation from February to September, while six reported outright rent deflation – New York -6.0%, San Francisco -5.9%, Boston -3.6%, Washington, D.C. -1.6%, Chicago -1.2% and Seattle -0.3%.
ApartmentList.com paints an even broader portrait. Of the 100 cities covered in its October report, 63 of the 100 largest cities were registering slower YoY rent growth than at this time last year; 41 have seen rents fall since March. To put this in perspective, in the same months last year, only five cities saw declining rent prices; only two experienced a fall of more than 1%. Among the 50 largest cities, just 26 had seen the median rent increases since March; that compares to 47 last year. Cities hit hardest by the pandemic have also experienced the most extreme price declines, wiping out all of 2019's rent growth.
Using the ZORI data, Construction Coverage connected one more dot to falling big city rents: Median household income for renters at the national level is $42,479 compared to an average of $56,510 for renters in metros with declining rent prices. Moreover, while 14% of workers are employed in finance, information, and technology, an average of 18% of renters in metros with falling rent prices work in those sectors. Yes, it was just a year ago that we were writing about untenable rental inflation in San Francisco and New York.
As for home prices, to get a feel for where they're headed, we will continue to monitor used car pricing. If nascent turns in prices gain downward momentum, we would expect rampant home price appreciation to follow. Meanwhile, a plateauing out in rents' disinflationary trend could flag economic stabilization. The alternative is that home price appreciation levels off while rents remain under pressure. With rents comprising 40% of core inflation, we can only imagine the discussions at the proverbial water cooler inside the Eccles Building, especially if interest rates begin to rise of their own volition.
To listen to this is incredibly powerful audio interview where Jon Case issued a dire warning about the US and discusses the fragility of the global financial system as well as massive bull markets in gold and silver CLICK HERE OR ON THE IMAGE BELOW.
© 2020 by King World News®. All Rights Reserved. This material may not be published, broadcast, rewritten, or redistributed.  However, linking directly to the articles is permitted and encouraged.