Gold surged more than $25 as the ECB cut deposit rates and launched QE, plus a look at today's big surprise.
Audio interviews will resume this week on KWN!
ECB Cuts And Introduces QE
September 12 (King World News) – Holger Zschaepitz:  "ECB Cuts Deposit Rate to -0.5% from -0.4%, introduces QE from Nov1 at €20bn/mth. Changes guidance. (See below).
ECB Cut Deposit Rates And Introduced €20 Billion/Month of QE
Dollar Intervention?
Jeroen Blokland:  "An interesting question is if Draghi's and the ECB's decision to restart QE increases the odds of a Trump US dollar intervention, which would be very, very bad for risky assets. (See below).
Will ECB Move To QE Prompt Trump To Intervene In The US Dollar? That Would Be Very Bad For Risk Assets
For Every Action, There Is A Reaction
Jeroen Blokland:  "German 10-year bond yield drops as ECB brings out bazooka, lowers deposit rate, restarts QE. (See below).
German 10-Year Bond Yield Plunged 8.47% In Minutes!
Sven Henrich:  "Since nobody will say it I will: Launching QE and cutting rates to further negative 10 years after the financial crisis ended is a giant policy failure. These measures never fulfilled the promises made. The construct is held up by crisis intervention measures. That's it."…
---
ALERT:
Mining legend Ross Beaty (Chairman Pan American Silver) is investing in a company very few people know about. To find out which company CLICK HERE OR ON THE IMAGE BELOW.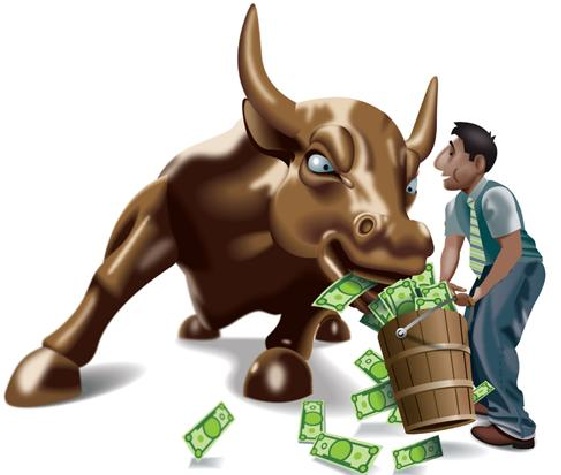 Sponsored
---
Gold Surges
Ole Hansen, Head of Commodity Strategy at SaxoBank:  "Gold is telling us not to get too excited about upcoming Trade Talks and today's ECB meeting. Back above $1500/oz despite near new highs in US stocks, higher bond yields, lower FOMC rate cut expectations and light ETF selling (see below).
Gold Surges Back Above $1,500 Despite Stronger US Dollar & Stocks
ECB Move Creates Big Bid For Gold
Ole Hansen, Head of Commodity Strategy at SaxoBank:  "Gold priced in euros leading the charge with the ECB action creating renewed demand for bonds (see below).
Gold Priced In Euros Is Leading The Charge Higher
Today's Big Surprise
King World News note: The spike in gold has caught many of the gold bears by surprise as they move to cover shorts. This is what happens in bull markets, most surprises are on the upside.
MAJOR GOLD UPDATE RELEASED
READ THIS NEXT! MAJOR GOLD UPDATE RELEASED: Massive Upside Target Along With Limited Downside Target CLICK HERE TO READ
More articles to follow…
In the meantime, other important releases…
An Important Look At Gold And The US Dollar, Plus The Chart Of The Day CLICK HERE TO READ
Today's Market Note From UBS Legend Art Cashin, Who Has Sent Out These Notes For Well Over 3 Decades CLICK HERE TO READ
BIG PICTURE: Very Bullish Outlook For Gold CLICK HERE TO READ
Biggest 1-Day Shift Since 2009! A Massive Gold Catalyst, Tick-Tock, Buy More Stuff, Plus One Heck Of A Bullish Gold Forecast CLICK HERE TO READ
© 2019 by King World News®. All Rights Reserved. This material may not be published, broadcast, rewritten, or redistributed.  However, linking directly to the articles is permitted and encouraged