Gold and silver surging strongly, plus some surprises.
May 3 (King World News) – Otavio Costa:  Insane. 73% of the top 50 gold & silver miners are now profitable on a FCF basis. The highest level we've ever seen. One thing is clear:  Miners continue to improve their margins, tighten up their cost structure, and generate more money than any other time in history.
Peter Boockvar:  Warren Buffett, whose holding company we know owns countless businesses in so many industries, said this on the price pressures they are facing:
"We're seeing substantial inflation. We're raising prices, people are raising prices to us. And it's being accepted. We weren't expecting it."
We continuously have this 'transitory' or not debate but I'll tell you what WAS transitory, that being the slowdown in services inflation over the past year which will now resume its upward trend. Service inflation ex energy is what has been persistent for years and decades and makes up 59% of CPI…
---
ALERT:
Legendary investors are buying share of a company very few people know about. To find out which company CLICK HERE OR ON THE IMAGE BELOW.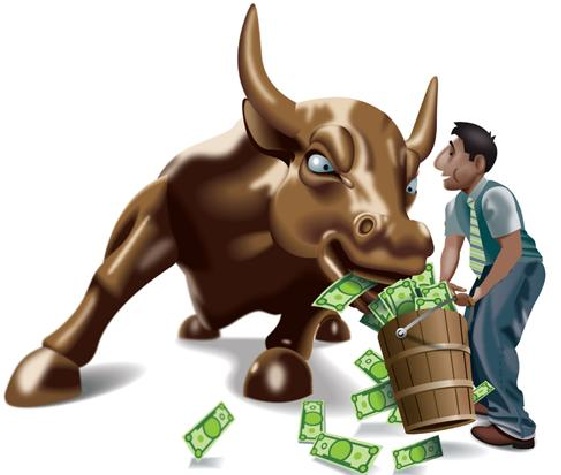 Sponsored
---
Higher rents, medical costs, tuition, insurance, etc… has been steady for a while. Over the past 5 years within CPI, service prices ex energy has averaged 2.7% per annum. Over the past ten years it's been 2.5%. Over the past 20 years it's been 2.7% and over the past 30 years by 3.1%. It has been downward pressures on the goods side that has mitigated the overall inflation equation. I'm a believer in the long term secular trend of lower goods prices due to technology driven production efficiencies that allows business to produce more at lower costs. But, we are now having a bout of cyclical inflation at the same time service inflation will recapture its longer term trend. So, the transitory argument here is ONLY covering the goods side I believe.
We'll hear from some Fed members this week (Powell today but we just heard from him last week so don't expect anything new) and we'll see if Robert Kaplan's comments last week stokes some similar commentary from his colleagues. The dovish Daly speaks tomorrow, the uber dove Evans and middle of the road Mester talk on Wednesday and Kaplan goes again a few times this week. 
The ECB is also feeling the pressure to begin the process of slowing down the pace of QE. Today ECB Vice President Luis de Guindos said:
"If by speeding up the vaccination campaign, we manage to have vaccinated 70% of Europe's adult population by the summer and the economy starts to pick up speed, we may also start to think about phasing out the emergency mode on the monetary policy side."
While he doesn't want to do it "too soon", he did acknowledge that "prolonging emergency measures for too long may run the risk of moral hazard as well as the zombification of parts of the European economy. So, we need to take a balance approach." The euro is higher and the German 10 yr bund yield is above -.19% for the 1st time since January 2020.
***To listen to legend Steven Dean discuss what to expect next in the gold and silver markets as well as what he is doing with his own money CLICK HERE OR ON THE IMAGE BELOW…
***To hear Alasdair Macleod give another incredible look at the situation in the gold, silver, and mining share markets CLICK HERE OR ON THE IMAGE BELOW.
© 2021 by King World News®. All Rights Reserved. This material may not be published, broadcast, rewritten, or redistributed.  However, linking directly to the articles is permitted and encouraged.