As we kickoff the back half of trading in the month of July, Fred Hickey just weighed in on the mania in stocks and what's next for gold.
Fred Hickey On The Mania In Stocks
July 16 (King World News) – Two extremely important notes Fred Hickey at the High Tech Strategist:  "Just as in 2000, a relatively small number of tech stocks provide all the gains,forcing managers running OPM (Other People's Money) to pile in – despite valuations – driving them even higher and forcing even more buys until it all collapses."..
---
ALERT:
Mining legend Ross Beaty (Chairman Pan American Silver) is investing in a company very few people know about. To find out which company CLICK HERE OR ON THE IMAGE BELOW.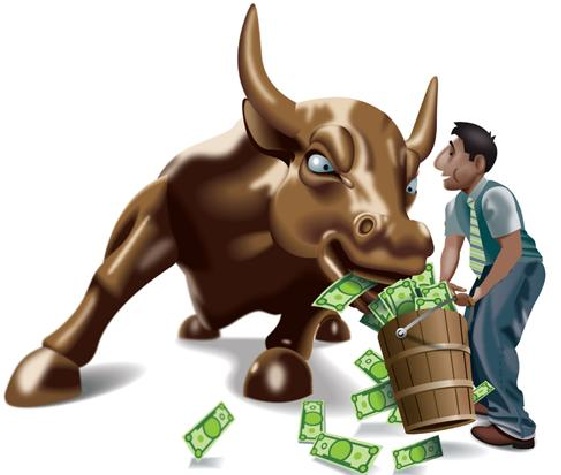 Sponsored
---
Fred Hickey On Inflation, Gold, US Dollar & The Yuan
Fred Hickey:  "CPI rising at fastest pace in 6 years – now up almost 3% year-over-year (2.9%). That's after hedonic adjustments & other techniques used to keep number down. Bullish for gold in $ terms – whether or not $ rising vs yen or yuan. US$ is simply prettiest horse in glue factory."
King World News note:  Also, this important (warning) chart was published by Bill Holter at jsmineset:
Is The "Everything Bubble" Running Out Of Gas?
The Bottom Line
King World News note:  The bottom line is that all the warning signs are there for a major market reversal.  Investors must remain patient and disciplined, especially at the end of historic bubbles as the insanity reaches a crescendo.  The change of course in monetary policy will soon unleash carnage in global markets.  Tick-tock, tick-tock.
***KWN has now released the powerful audio interview with James Turk and you can listen to it immediately by CLICKING HERE OR ON THE IMAGE BELOW.
ALSO JUST RELEASED: ALERT: Greyerz – The Global Reset Will Come Like A Thief In The Night CLICK HERE TO READ.
© 2018 by King World News®. All Rights Reserved. This material may not be published, broadcast, rewritten, or redistributed.  However, linking directly to the articles is permitted and encouraged.