Fred Hickey comments on the Fed and gold's pullback are important as the sector has remained weak recently.  Also, this has only happened 5 times since 1975 in the gold market.
Fed And Gold
March 5 (King World News) – Fred Hickey of the High Tech Strategist:  Are these Fed people brain dead? Can't raise rates because of too much corp. debt? Reason there's too much corp. debt is because Fed has suppressed rates to such low levels it encouraged taking on of debt (all kinds). Want to reduce debt problem: RAISE RATES…
---
ALERT:
Mining legend Ross Beaty (Chairman Pan American Silver) is investing in a company very few people know about. To find out which company CLICK HERE OR ON THE IMAGE BELOW.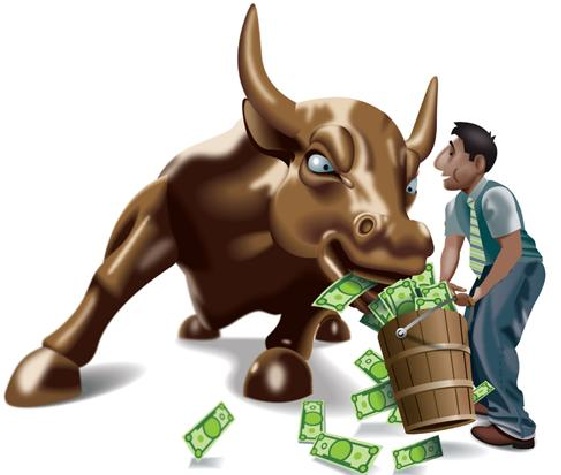 Sponsored
---
Fred Hickey On Gold Pullback
Fred Hickey continues:  Gold seasonality's playing out (I'm sure algos are helping). DSI (sentiment) has dropped from that 90% bullish reading noted in Feb. to 55% – so lots of progress with correction. Would like to see sentiment even lower before putting cash to work. Weakness typically ends mid-March.
Only 5 Times Since 1975
From Jason Goepfert at SentimenTrader:  Gold futures closed lower for the 7th straight day. Since '75, that's happened 5 times when above the 200-day average. Gold rallied over the next month 5 of the 6 times.
King World News note:  Virtually no institutional money is investing in the sector (on a percentage basis).  The gold sector remains completely ignored but that will not be a state of permanence.  Use this pullback to add to positions in the space.
***KWN has released the powerful audio interview with Dr. Stephen Leeb and you can listen to it by CLICKING HERE OR ON THE IMAGE BELOW.
***Also just released: Fascinating Email About The Gold Market CLICK HERE TO READ.
© 2019 by King World News®. All Rights Reserved. This material may not be published, broadcast, rewritten, or redistributed.  However, linking directly to the articles is permitted and encouraged.