Take a look at what just happened for the first time in 80 months! Plus gold is rising in popularity but here is why you don't have to worry about silver.
First Time In 80 Months
July 1 (King World News) – Sven Henrich:  "Global Factory Output Contracts for the First Time in 80 Months (see chart below).
"Houston, We Have A Problem"
The Fallout Will Be Catastrophic
Peter Schiff:  "The current economic "expansion," now the longest on record, is merely an illusion created by the monetary magicians at the Fed. Behind the smoke and mirrors lies the greatest bubble in U.S. history. When it bursts the economic & political fallout will be equally catastrophic."…
---
ALERT:
Mining legend Ross Beaty (Chairman Pan American Silver) is investing in a company very few people know about. To find out which company CLICK HERE OR ON THE IMAGE BELOW.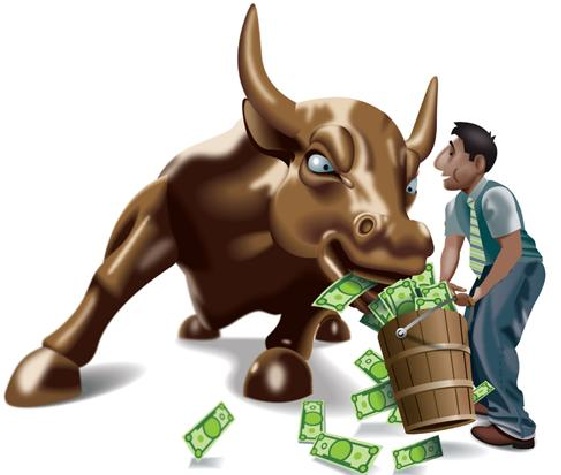 Sponsored
---
Do Not Worry About Silver
Graddhy out of Sweden continues:  "As said, flag here, right under resistance line, gathering strength for BO (BreakOut). Said silver has little room here, shown by its small relative PB today. And as said many times, silver lagged gold at start in 2015/16 + 2009 so do not worry about that. (See chart below).
Silver Gathering Strength For Major Breakout
Gold's Recent Rise In Popularity
Ole Hansen, Head of Commodity Strategy at SaxoBank:  "Gold is being challenged following G20. Its recent rise in popularity will be its biggest s/t problem. Funds are cutting exposure after buying 197k lots (19.7m oz) during a four-week period to June 25. Key support just below. (See chart below).
Key Support On Gold Just Below Current Levels
Astonishing Look At The Fierce Trading In Gold
READ THIS NEXT! Astonishing Look At The Fierce Trading In Gold, A Major U-Turn By This Central Bank And Trouble Brewing In The US And China CLICK HERE TO READ
***KWN has now released an extremely important audio interview with Dr. Stephen Leeb discussing why he believes that the price of gold will soar above $10,000 and you can listen to it by CLICKING HERE OR ON THE IMAGE BELOW.
More articles to follow… 
In the meantime, other important releases…
GLOBAL WRECKING BALL IN MOTION: Despite Volatility, Why Gold Price Is Set To Accelerate Thousands Of Dollars Higher CLICK HERE TO READ
BREAKING: Greyerz – Another Swiss Bank Can't Find Their Client's Gold CLICK HERE TO READ
Central Banks See Massive $2.2 Billion In Losses On Gold Shorts, But Here Is Why It May Get Much Worse CLICK HERE TO READ
This Is Remarkable, Plus 3 Absolutely Shocking Charts CLICK HERE TO READ
© 2019 by King World News®. All Rights Reserved. This material may not be published, broadcast, rewritten, or redistributed.  However, linking directly to the articles is permitted and encouraged