One European analyst says that despite today's pullback, the big picture on gold remains extremely bullish.
HUI/S&P 500 Ratio
By Ronald-Peter Stoeferle, Incrementum AG Liechtenstein
March 27 (King World News) – The HUI/SPX ratio currently stands at a similar level as in 2001 and 12/2015, when the last bull markets in gold stocks set in (see chart below).
HUI (Gold Mining Index) vs S&P Ratio Shows
Mining Stocks Historically Undervalued!
* The recent M&A deal flow might have marked the bottom of the bear market…
---
ALERT:
Mining legend Ross Beaty (Chairman Pan American Silver) is investing in a company very few people know about. To find out which company CLICK HERE OR ON THE IMAGE BELOW.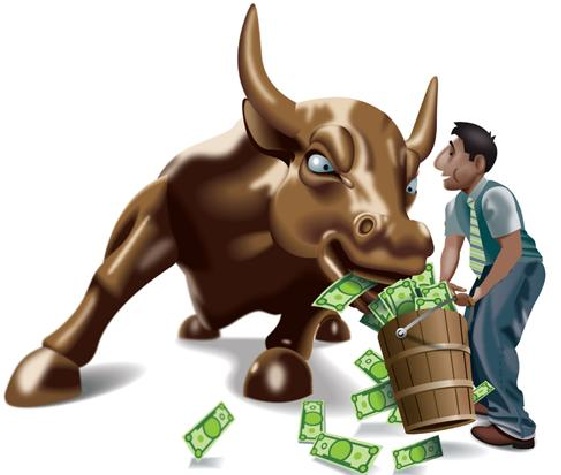 Sponsored
---
GDX/Gold & GDXJ/Gold Ratios Confirm Rising Strength of Gold Miners
* The chart shows all bull markets in the Barron's Gold Mining Index (BGMI) since 1942 (see chart below).
Mining Share Bull Markets End In Parabolic Spikes
* One can see that the current uptrend is still relatively short and weak compared to its predecessors. Should we actually be at the beginning of a pronounced uptrend in precious metals stocks – which we assume to be the case – then there remains plenty of upside potential.
* Moreover, the chart shows that every bull market in the sector ended in a parabolic upward spike, which lasted nine months on average and resulted in prices doubling at a minimum.
***KWN has released the powerful audio interview with the man who says gold is about to breakout and you can listen to it by CLICKING HERE OR ON THE IMAGE BELOW.
***Also just released: Gerald Celente: Fed Can't Afford To Wait – Needs To Move Now CLICK HERE TO READ.
© 2019 by King World News®. All Rights Reserved. This material may not be published, broadcast, rewritten, or redistributed.  However, linking directly to the articles is permitted and encouraged.