The coming bear market in stocks means gold will soar, plus a look at real estate.
Coming Bear Market In Stocks Means Gold Will Soar
August 18 (King World News) – Fred Hickey:  I've said this many times before. Gold is generally inversely correlated with the stock market. Poor stock markets in the 1970s, big gold bull market. 1980s-2000, massive stock bull market, 20-yr bear market for gold. 2000's "lost decade" for stocks, huge gold bull market.
Demand For Homes Cools Amid Record Prices
Gerald Celente:  The median price of U.S. homes held steady at $385,000 from June through July, according to the online Realtor.com. 
That figure shows a 10.3-percent increase above July 2020's median, a slower pace than the 12.7-percent yearly gain posted in June, the realty website noted.
In this year's second quarter, home prices rose at least 10 percent in 94 percent of the 183 metro areas monitored by the National Association of Realtors (NAR), the group reported.
The median price failed to rise from June through July, in part, because more smaller starter homes came into the market over the summer, Danielle Hale, Realtor.com's chief economist, told The New York Times….
---
ALERT:
Legendary investors are buying share of a company very few people know about. To find out which company CLICK HERE OR ON THE IMAGE BELOW.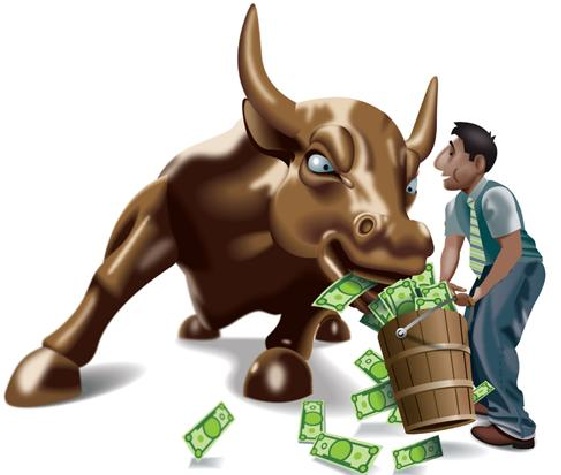 Sponsored
---
However, because of high prices and stringent lending requirements, "housing affordability for first-time buyers is weakening," Lawrence Yun, the NAR's chief economist, said in comments quoted by the WSJ.
The price of a 2,000-square-foot single-family home was 18.7 percent higher in July than a year earlier, Realtor.com said.
Despite high prices, the housing market is beginning to slow, data show.
Active listings during the four weeks ending 1 August were 13 percent more numerous than during the year's lowest four-week span, which occurred in March, the NAR said. High prices drew more sellers into the market, giving buyers more choices, the NYT noted.
Also, "people who are more investment-oriented or who maybe already own a home have pulled back," John Burns of John Burns Real Estate Consulting said to the NYT.
Many markets will see prices dip in coming months, though not dramatically, he said.
"It is just moving from super-hot to normal-hot," Yun said. "It's still a seller's market."
The real estate market also usually sees a sag at summer's end as people squeeze in late vacations and get children ready for school, the NYT noted.
However, the Delta variant's plague is likely to continue to propel demand as the shift to working at home prods households with means to move farther from urban centers or to less expensive cities, especially while interest rates remain low, according to analysts cited by the NYT.
The trend sent prices soaring in suburban and exurban areas and across the western U.S. and Sunbelt, with home prices in Austin, TX, up 40 percent year-on-year last month, Burns said…
---
To find out which silver company just made a major acquisition that will
quadruple their production click here or on the image below

---
Nationally, homes sold in July were on the market an average of 38 days, one more than in the month before, another sign of a cooling market, Realtor.com noted.
"It's still going to be a competitive market," Hale said, "but we're going to start to see more balance."
TREND FORECAST
The housing frenzy is losing energy: the best properties in the hottest markets have been bought, more houses are coming onto the market, and more prospective buyers are waiting for prices to return to Earth instead of taking part in senseless bidding wars.
We maintain our forecast that home prices will moderate somewhat and the current U.S. housing shortage will remain in place for at least three more years.
A 2007-style housing crash remains unlikely not only because of the ongoing home shortage but also because, this time, lenders have been much more selective about who they loaned mortgage money to and there are no Bankster subprime loan scams as there were back in the early 2000's.
However, should the COVID War 2.0 dramatically escalate, the Greatest Depression will deeply sink many sectors of the home real estate market. 
As reported today, the National Association of Home Builders/Wells Fargo Housing Market Index reported that sentiment among single-family homebuilders dropped 5 points to 75 in August.
***ALSO JUST RELEASED: Reminiscent Of 2016 Gold Bottom – Market To Move From Extreme Fear To Extreme Greed, Plus Richard Russell's Take On Major Gold Corrections CLICK HERE.
***ALSO JUST RELEASED: One Of Richard Russell's Most Shocking Predictions Is Now Unfolding! CLICK HERE.

***To listen to Alasdair discuss the turn around in the gold market and what investors should expect next CLICK HERE OR ON THE IMAGE BELOW.
© 2021 by King World News®. All Rights Reserved. This material may not be published, broadcast, rewritten, or redistributed.  However, linking directly to the articles is permitted and encouraged.