As we kickoff trading in the US, this is how crazy financial markets have become.
This Is How Crazy Financial Markets Have Become
August 8 (King World News) – Peter Boockvar:  So waking up now entails looking first at where the yuan is, followed by where the 10 yr US yield is at and then one can predict where the S&P futures are. Yes, the yuan is up and the 10 yr yield is unchanged after yesterday's sharp reversal and the futures are rallying, along with overseas markets. At 9pm the yuan initially sold off after the fixing was above 7 for the first time since 2008 and the S&P futures followed lowered but both then quickly rallied as the fix wasn't as weak as expected.
European bonds are selling off after US Treasury yields saw that sharp bounce yesterday. That in turn is helping European bank stocks to rally. Maybe yesterday's lows in yields was a short term parabolic exhaustion. I emphasize 'short term.'…
---
ALERT:
Mining legend Ross Beaty (Chairman Pan American Silver) is investing in a company very few people know about. To find out which company CLICK HERE OR ON THE IMAGE BELOW.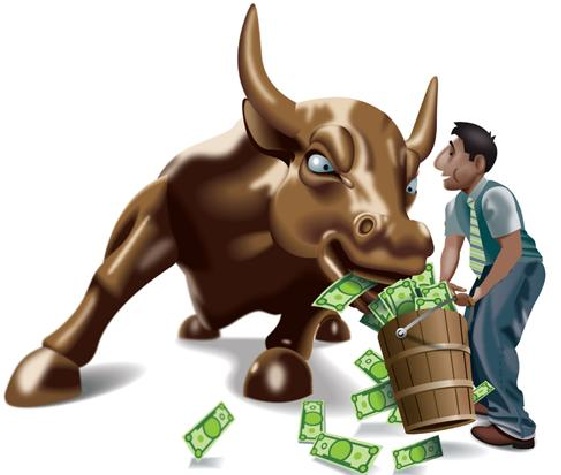 Sponsored
---
… As expected the Philippines central bank mimicked Thailand, New Zealand and India with its rate cut today. they trimmed their overnight rate to 4.25% from 4.5%.
Perfect Sentiment Setup For A Rally
After the drop seen in Bulls yesterday in the II data, today's AAII index of individual investor sentiment saw the Bulls drop sharply to 21.7, the lowest since mid December, from 38.4 last week (see below).
CAUTION BEARS: Bullish Stock Market Sentiment Plunges
Bears spiked by 24.1 to 48.2, the highest since late December (see below).
CONTRARIAN WARNING: Bearish Sentiment Skyrockets
From purely a contrarian standpoint, this is the perfect sentiment stance for a market rally, short term. I again emphasize, 'short term.'
KWN will be releasing many articles today…For now
Unbelievable, Worldwide Move Into Gold, Plus One Heck Of A Collapse
READ THIS NEXT! UNBELIEVABLE: Reckless Central Bankers Pushing The World Toward Gold, A Silver Lining, Plus One Heck Of A Collapse CLICK HERE TO READ
More articles to follow…
In the meantime, other important releases…
GOLD BREAKS $1,500: Albert Edwards Just Warned What The Next Phase Of The Global "Ice Age" Will Look Like CLICK HERE TO READ
Gold Surges $30 And Silver Is Soaring More Than 4% But Look At What Is Getting Scary CLICK HERE TO READ
Kyle Bass – It's A MASSIVE "Can't Pay," Plus Expect This To Propel Gold Even Higher And One Of The Reasons Gold Is At 6 Year Highs CLICK HERE TO READ
Gold Will Surge Another $225, Another Day Another Record, Plus A Stunning Chart CLICK HERE TO READ
The KWN audio interview with Egon von Greyerz has been released and you can listen to it by CLICKING HERE OR ON THE IMAGE BELOW.
© 2019 by King World News®. All Rights Reserved. This material may not be published, broadcast, rewritten, or redistributed.  However, linking directly to the articles is permitted and encouraged