With the price of gold surging back above $1,330 and the price of silver near $16, market veteran Bill Fleckenstein had this to say about the gold and silver sector.
Tunnel Vision in the Mining Sector
February 21 (King World News) – Bill Fleckenstein:  As longtime readers know, I think the Wall Street game of beat-the-number is completely stupid and asinine in a general sense, because it just focuses on a couple of line items and not businesses in general. It is especially stupid in mining given all the moving parts, the potential to build inventory in any given quarter, etc. The other thing to point out is that most of the news in these mining companies was already known, as they had previously reported production figures. It was just the final P&L that had yet to be seen…
---
Listen to the greatest Egon von Greyerz audio interview ever
by CLICKING HERE OR ON THE IMAGE BELOW.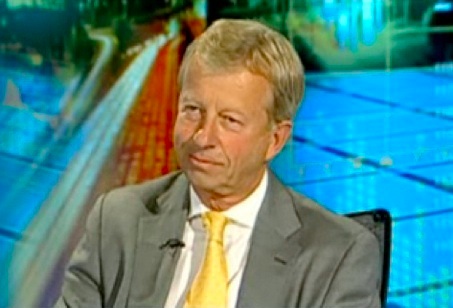 Sponsored
---
Having said that, I think that Newmont had a reasonably good quarter, as did Alamos, while Pan American's quarter was a little bit soggy, but part of that was because it built some inventory. However, the fourth quarter of 2018 for Pan American is now completely meaningless, because when the Tahoe merger deal closes tomorrow it will be a totally different company and will have a lot more moving parts.
For whatever reason, PAAS tends to trade in a screwy fashion when it reports numbers, and almost regardless of results the algos sell it. But the price of gold is 10% higher than when Pan American bought the Tahoe assets, many of which were gold mines. So, despite the usual idiotic response to news on the part of the stock price, everything is just fine there, although it will be quite a different company prospectively than it has in the past…KWN has now released one of the greatest audio interviews ever with Bill Fleckenstein and you can listen to it by CLICKING HERE OR ON THE IMAGE BELOW.
***Also just released: ALERT: Gerald Celente Just Issued A Major New Trend Forecast CLICK HERE TO READ.
© 2019 by King World News®. All Rights Reserved. This material may not be published, broadcast, rewritten, or redistributed.  However, linking directly to the articles is permitted and encouraged.