In the aftermath of the Fed's decision to lower interest rates, Bill Fleckenstein spoke with King World News about the dark side, what the Fed is now facing, and what to expect in the gold market.
What Was Expected
November 1 (King World News) – Eric King:  "Bill, what do you think of this decision by the Fed and the fact that they are saying they are going on pause?"
Bill Fleckenstein:  "I think they did exactly what everyone expected.  They cut 25 basis points and now they are going to pause.  They changed a few weasel words to make people think they were being thoughtful but everyone knows what's going to happen as soon as the data gets weak again or the stock market cracks or the trade skirmishes heat up or anything like that happens, they will be back to cutting.  The reason is because they don't have any other game plan — that's all they can do.  And granted, the Fed has turned out to be more successful because America is more successful then the ECB has been with Europe, so they are the one eyed man in the land of the blind.  They only have one real policy and they are trapped in this 'We've got to cut, we've go to cut.'  So they've got full on QE going again, although they don't call it that, and they are cutting rates.  That's kind of where we are (laughing)."
The Dark Side
Eric King:  "The Fed hasn't gone to the dark side yet with negative interest rates.  Is there are chance we will see that going forward?"
Bill Fleckenstein:  "I don't think we can say what sort of things they might do.  It's not going to happen any time soon because for that to happen we will need a crash in the stock market.  And as I've said for years now, if we can start down and create some downside pressure, it will get out of control and we can have a dislocation at any time.  But until such time as there is enough selling pressure to get the party on the downside started, then the path to least resistance, I guess, continue to be up, especially given the fact that they are monetizing again…
---
ALERT:
Mining legend Ross Beaty (Chairman Pan American Silver) is investing in a company very few people know about. To find out which company CLICK HERE OR ON THE IMAGE BELOW.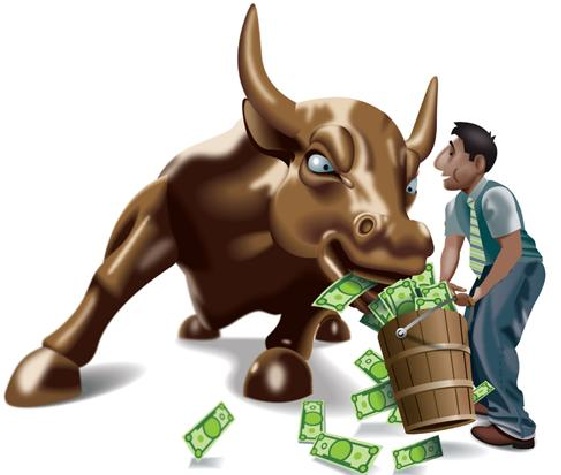 Sponsored
---
It doesn't change the risks of the brittleness and the ETFs and all of the crazy strategies.  I mean, the market is still quite crash prone.  So I guess if we have an accident in the stock market, rates could go negative.  But what's more interesting is that because of Dodd-Frank, that the banking system needed this emergency repo facility.  So basically     the Fed has been backed into a corner where they are having to monetize the deficit, but nobody calls it that.  Nobody is worried about that yet but that is in fact what is happening.  So basically we now have the bastard cousin to MMT."
Gold Holding Strong
Eric King:  "Gold has been holding strong here.  I think it has surprised some people.  I know you are a bull on the gold market, but your thought on gold in the wake of the Fed decision."
Bill Fleckenstein:  "Well, you know when gold finally broke through $1,350-$1,400, it did a pretty impressive sprint to, let's call it $1,550.  And now it's been digesting that gain at around the $1,500 level.  And when it all happened, I thought to myself I thought, 'It will probably consolidate around the $1,500 level.  The interesting thing is what are the miners going to do when they report?  The first one to report was Agnico Eagle and they had a great quarter and raised the dividend 40%, and the stock managed to rally substantially.
So what I am curious to see is if we finally get to the point where the good numbers and, perhaps, dividend increases and the growth rates that we see from these miners allow them to get valued as real business instead of just always getting bounced around with the gold market.  When you look at the growth rates of Agnico Eagle and Kirkland Lake, they blow away a lot of these tech companies like Apple.  So if you look at the comps, a lot of the miners are better than the tech favorites out there.  So we may see some upside in the mining shares that surprises a lot of investors."
***KWN has just released the powerful audio interview with Bill Fleckenstein where he discusses the gold market at length, what to watch in the stock market and much more CLICK HERE OR ON THE IMAGE BELOW.
Situation Post Fed Decision
READ THIS NEXT! Here Is A Look At The Situation Post Fed Decision CLICK HERE TO READ.
© 2019 by King World News®. All Rights Reserved. This material may not be published, broadcast, rewritten, or redistributed.  However, linking directly to the articles is permitted and encouraged