With so much chaos unfolding across the globe, this is the first time in history that we have seen this…
First Time In History
September 27 (King World News) – Here is a portion of today's note from Jason Goepfert at SentimenTrader:  Bulls among newsletter writers in the Investor's Intelligence survey are more than twice as numerous as bears. This is the 98th straight week, by far the longest ever, showing a historic faith in the uptrend…
---
ALERT:
Mining legend Ross Beaty (Chairman Pan American Silver) is investing in a company very few people know about. To find out which company CLICK HERE OR ON THE IMAGE BELOW.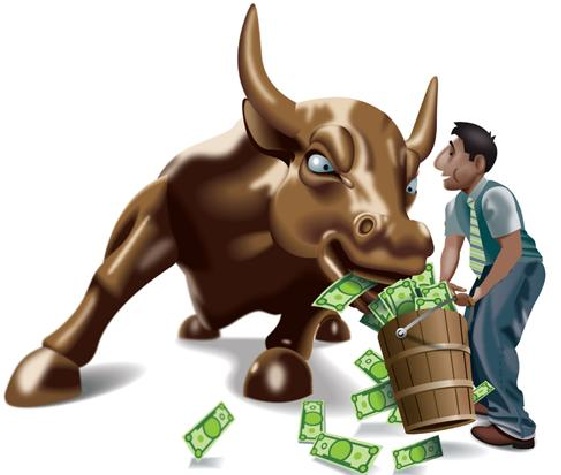 Sponsored
---
Goepfert continues:  It's safe to say that investors and consumers aren't necessarily showing euphoria or even excessive optimism. But they are certainly throwing off signs of comfort, confidence, and an extreme case of faith in trend. 
The latest survey of newsletter writers from Investor's Intelligence showed another increase in bulls while bears stayed about the same. There were three times as many bulls as bears, which has been the case for the past 8 weeks. That's not the most remarkable thing about the survey, though – there have been at least twice as many bulls than bears ever since November 2016. That's a streak of nearly 100 consecutive weeks with bulls doubling bears.
It's been almost 2 years since there were fewer than twice as many bulls as bears, a historic stretch of faith in the market's uptrend
King World News note:  We have never, ever seen a streak of reckless optimism like this, including all of the previous stock market manias.  When the longest streak of bullish optimism unravels, it will certainly end in tears.  Until then, 'party hard' say the central bankers, who have supplied the heroin fueling this historic mania.  And keep in mind that the cheapest assets on the planet are gold, silver and the shares of the high-quality companies that mine the metals.
To subscribe or try a free two week trial to the internationally acclaimed work that Jason Goepfert produces at SentimenTrader CLICK HERE.
ALSO JUST RELEASED: Post Fed Decision: Gold Market Under Attack Plus A Miner Bit Of Trouble CLICK HERE TO READ.
© 2018 by King World News®. All Rights Reserved. This material may not be published, broadcast, rewritten, or redistributed.  However, linking directly to the articles is permitted and encouraged.