As we kickoff the third month of trading in 2019, this has happened only twice since the 1980s.
Back To Bullish
March 1 (King World News) – The following is a portion of today's report from Jason Goepfert at SentimenTrader:  Optimism is returning, and it's been pretty quick about it. Across a wide swath of surveys, optimism has swung from the depths of pessimism to the beginnings of optimism within three months, a rapid turnaround…
---
Listen to the greatest Egon von Greyerz audio interview ever
by CLICKING HERE OR ON THE IMAGE BELOW.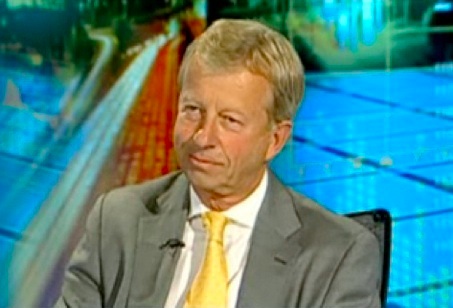 Sponsored
---
This week, the AIM Model will rise above 75% for the first time in a year. In late December, it plunged to the worst level it could possible go. From that report:
This Has Happened Only Twice Since The 1980s
The steady losses are starting to be reflected in more and more indicators and surveys. This week's AIM Model reading is going to be 0%, which the Backtest Engine shows has happened only twice since the model became less noisy in the late 1980s. Those two weeks were September 4, 1998, and October 7, 2011. The S&P rallied more than 8% over the next 1-2 months after those dates, for what that's worth.
A reading above 75% isn't that unusual, and forward returns when it was this high were fine. The unusual aspect is that it has swung so far, so quickly ("quickly" being a relative term).
The model hit a low level in August 2015, but its rebound didn't reach the extreme we're seeing now. It dropped again in February 2016 and rallied above 75%, but it took significantly longer than the current rebound.  To subscribe or try a free two week trial to the internationally acclaimed work that Jason Goepfert produces at SentimenTrader CLICK HERE.
***KWN has now released the powerful KWN audio interview with Dr. Stephen Leeb and you can listen to it by CLICKING HERE OR ON THE IMAGE BELOW.
***Also just released: Larry Kudlow – "The Progress Last Week (On China Trade Deal) Was Fantastic" CLICK HERE TO READ.
© 2019 by King World News®. All Rights Reserved. This material may not be published, broadcast, rewritten, or redistributed.  However, linking directly to the articles is permitted and encouraged.