It appears that a major bottom has finally been put in place for the gold and silver markets.
Silver
July 28 (King World News) – Graddhy out of Sweden:  We are getting the first, expected, move up from the big black support level for silver at 18.50. This setup has the potential to be sooo much more than just a big bounce.
Silver Has Huge Potential Upside
Bottom For Metals In Place
James Turk:  It looks like the bottom for the precious metals is finally in place, Eric. Today was a big day, and silver in particular is giving us an important message. It became far too cheap and undervalued, and today it responded. 
There has been a huge amount of money waiting on the sideline to see how low the central banks could drive the silver price. All of this money has been waiting for the silver price to turn, which is finally happening this week. That's why silver kept climbing today without a breather. That hot money saw the train leaving the station and wanted to jump onboard. So the buy orders kept coming in and silver rocketed higher…
---
Billionaire Eric Sprott is a big investor in this remarkable silver company click here or on the image below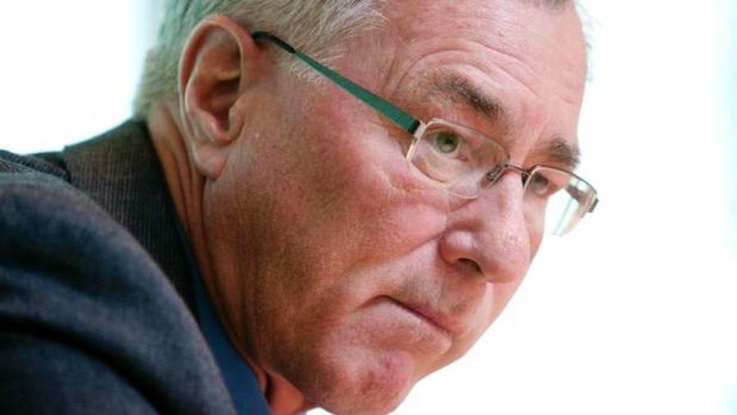 ---
The real test now comes over the next few days. It is logical to expect some upside follow through for both gold and silver. But if instead they first test support before moving higher, I expect $1750 and $19.10 to hold.
Today's disappointing US GDP number indicates that the economy in is a recession. With the astronomical global debt levels that were encouraged by central bank interest rate policies, a recession will stress bank balance sheets. Therefore, physical gold and silver are the safe alternative to avoid all the counterparty risks lurking out there in the financial system. 
Let's see whether gold and silver continue to climb higher from here, as they often do displaying seasonal strength from August to January.
Gold
Graddhy out of Sweden:  This chart shows how undervalued Gold is relative to US money supply. And since Gold is the hedge against currency debasement and since inflation is caused by an increase in the money supply, this chart has a very, very long way to go. The global elite will make it happen.
Gold Will Be Revalued Radically Higher
ALSO RELEASED: A Terrifying Lehman-Style Banking Crisis Is About To Be Unleashed CLICK HERE.
ALSO RELEASED: Solid Gold, Who Will Pay The Electric Bill? And Fed Preparing CLICK HERE.
ALSO RELEASED: Stocks And Gold Rally As Fed Hikes But Look At These Two Stunning Charts CLICK HERE.
ALSO RELEASED: JP Morgan Traders Rig The Gold Market While Gold Derivatives Explode CLICK HERE.
ALSO RELEASED: Greyerz Warns U.S. Has A Huge Problem, Plus A Stunning Big Picture Look At Silver CLICK HERE.
ALSO RELEASED: CONTRARIAN ALERT: Traders Bet Gold And Miners Will Continue Historic Plunge CLICK HERE.
ALSO RELEASED: Putin Has Russia Booming But The West Is In Serious Trouble And China Is Doing A Major Pivot CLICK HERE.
ALSO RELEASED: Central Planners Can't Hold Down The Price Of Gold Much Longer CLICK HERE.
ALSO RELEASED: Bullion Banks Massive Short Covering In Gold & Silver Markets CLICK HERE.
© 2022 by King World News®. All Rights Reserved. This material may not be published, broadcast, rewritten, or redistributed.  However, linking directly to the articles is permitted and encouraged.