With the war in the gold and silver markets continuing to rage, today a 50-year veteran told King World News that the future is frightening but fortunes will be made.
John Embry:  "Eric, as far as I can see the markets in North America remain in lockdown.  With interest rates on the U.S. 10-Year declining noticeably recently, I find it bizarre that the overpriced stock market continues to essentially levitate…
Continue reading the John Embry interview below…
---
Advertisement
To hear what billionaire Eric Sprott & Rick Rule are doing with their own
money and which $7 billion company John Embry &
Dr. Marc Faber oversee click on the logo:

---
John Embry continues:  "What has been defined as 'smart money' in one survey has been a constant seller for a good portion of the year and the public in general has largely given up the ghost in the market.  Thus, the Fed and its allies must be working overtime to keep things afloat.
Brexit
Now there has been more turmoil in stock markets outside of North America.  In Europe, Brexit has become the focus.  If were a Brit, I couldn't get to the polls fast enough in order to cast a vote in favor of leaving the EU.  The elites are going to move heaven and earth, however, to prevent such an outcome.  And it's almost nauseating to read the Financial Times and the Economist on the subject.  Nevertheless, this referendum should prove very interesting.
The European Union, in my opinion, has been a spectacular failure from an economic perspective.  And the sooner we see its dissolution, the happier the majority of Europeans are going to be.  In addition, the European banking system is in dreadful shape, and I note that today Deutsche Bank and Credit Suisse have collapsed to record lows.
The Future Is Frightening…
In Asia it is becoming increasingly clear that Abe's plan to resuscitate the Japanese economy is failing badly.  For a country with an aging, shrinking, and xenophobic population, with a massive government debt load which dwarfs that of any other industrialized country, the future is frightening.  And Japan's stock market is beginning to reflect it.
Moving on to the metals, gold and silver are putting in solid performances in the face of accelerating selling pressure from the usual suspects.  Open Interest is starting to mount again in both gold and silver.  And I think the sellers are showing signs of increasing desperation, which may mean things are worse behind the curtain than even we think.
Unfortunately, a significant upside breakout can't occur until we get a commercial signal failure and the commercial shorts — i.e. the bullion banks — are overrun and forced to cover.  On a brighter note, I think that day is getting much closer.
Finally, Eric, I think that the gold and silver shares still have explosive upside, despite the price moves since late January.  Their upside leverage to sharply rising gold and silver prices is still spectacular, and very few investors own any shares at all.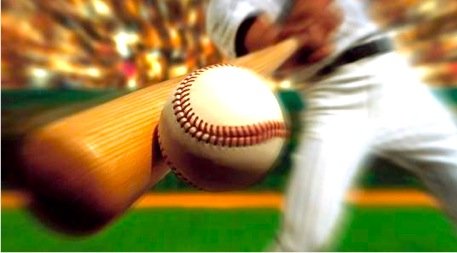 But Fortunes Will Be Made
I believe fortunes will be made in this gold and silver sector, so I continue to urge those investors who have exposure to maintain their positions and to add to them on any weakness.  For those who don't own any at all, I think you best be buying right here and you can't do it fast enough."
To hear what John Embry is doing with his own money right now as well as more about the coming plunge in the stock markets, surge in the price of gold, silver, and the shares, CLICK HERE OR ON THE IMAGE BELOW.
***Also just released: Traders Fear Brexit Could Be A Body Blow To Global Financial Markets CLICK HERE.
***KWN also released an absolutely jaw-dropping interview discussing the gold and silver markets with the man who advises the most prominent sovereign wealth funds, pension funds, hedge funds, and institutional funds in the world and he discusses the gold and silver markets, coming chaos and much more! To listen CLICK HERE OR ON THE IMAGE BELOW.
© 2015 by King World News®. All Rights Reserved. This material may not be published, broadcast, rewritten, or redistributed.  However, linking directly to the articles is permitted and encouraged.