At the end of a wild trading week, was this the real reason for Friday's huge move in the metals?
Reason For The Fireworks?
By Bill Fleckenstein President Of Fleckenstein Capital
August 25 (King World News) – As dull as the first four days of this week were, today saw a fair bit of action, with the market exploding out of the blocks and the S&P rallying 0.5% to take it back to right around the January high in about 90 minutes. The Nasdaq was even stronger, up close to a percent, while the Dow lagged, with virtually everything on my screen green, although I don't really have a good reason for the fireworks…
---
ALERT:
Mining legend Ross Beaty (Chairman Pan American Silver) is investing in a company very few people know about. To find out which company CLICK HERE OR ON THE IMAGE BELOW.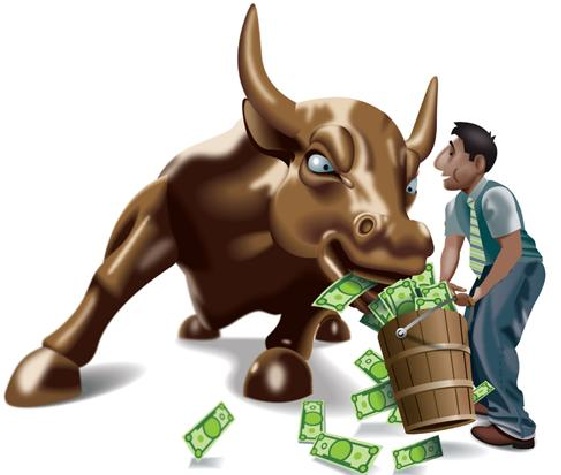 Sponsored
---
From there the market just went to sleep and drifted sideways to close right around where it was after the first couple of hours, with the S&P closing at a new high.
Away from stocks, bonds were flat, oil gained 1%, and green paper was quite weak. (Despite the hysteria of last week, it is now significantly lower.) I think the recent action in the dollar offers a useful trading lesson, as sometimes in the moment it may seem like something can only go in one direction, and yet it finds a way to go in another.
A Day Late, and a Dollar Long
In any case, the metals came to life as well, I think in a delayed response to the weakness in the dollar. Silver gained 2.5% to gold's 1.8% gain, and the miners were quite strong as well. It is very possible that the action in gold and the miners over the last few days has been something of a classic retest of the lows on lower volume. If that is the case, at a minimum, we ought to have a pretty substantial rally.
ALSO JUST RELEASED: MAJOR ALERT: Bullion Banks Ready To Unleash A Historic Short Squeeze In The Gold Market CLICK HERE TO READ.
***To subscribe to Bill Fleckenstein's Daily Thoughts CLICK HERE.
© 2018 by King World News®. All Rights Reserved. This material may not be published, broadcast, rewritten, or redistributed.  However, linking directly to the articles is permitted and encouraged.