This global crisis will cause governments to topple and chaos to ensue.
Shock
June 8 (King World News) – Gerald Celente:  Investors and government officials are underestimating the impact of the global "food shock" now spreading across emerging countries and beginning to impact developing nations as well, a new report by S&P Global warns.
Ukraine's inability to ship grains and oils, and sanctions on Russia's food exports, are threatening food shortages and spiking prices across Africa, Asia, and the Middle East.
At the same time, harsh weather and poor harvests in North and South America have left those usually-reliable exporters with less to sell abroad.
"For emerging markets, food is a much more significant part of your disposable income," Uday Patnaik, chief of emerging market debt at Legal & General Investment Management.
"If you're a big importer or poorer country, this is an issue that can cause governments to fall," he added…
---
Look At Who Is A Big Investor In This Soon-To-Be Self Funding Gold Exploration Company! To learn more click here or on the image below.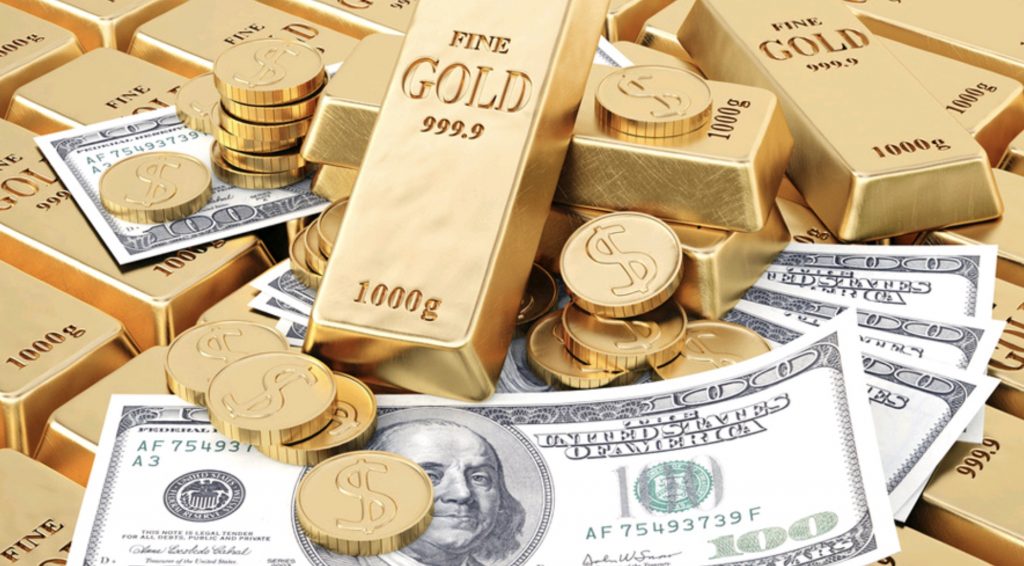 ---
Sri Lanka defaulted on its debt last month after soaring food prices slashed the country's foreign currency reserves and sparked street protests. Iraq also has seen angry consumers take to the streets to decry rising food costs.
"Sri Lanka was already highly distressed before the Ukraine conflict," Patnaik noted, but the "food shock" resulting from the loss of Ukraine's and Russia's exports "was the final straw that pushed them over the edge."
Low-and modest-income countries in Africa, the Caucasus region, central Asia, and the Middle East are most vulnerable, S&P said.
The African and Middle Eastern nations of Egypt, Jordan, Lebanon, and Morocco depend on Ukraine's exports, which the war has cut off.
In the Caucasus, Tajikistan and Uzbekistan rely on wheat imported from Kazakhstan, which now has slashed exports to protect domestic supplies and prices.
Vanishing exports and slimmer-than-usual chances of replacing them raises the chances of food shortages, leading to social uproar and political chaos, the report said.
However, not all emerging markets are suffering.
Argentina and Brazil are major exporters of grains, beef, and other foods and are benefiting from higher prices; Middle East oil producers are collecting more for their oil to help cover rising food costs.
"We've already seen the impact of food inflation play out in the market," Brett Diment, chief of emerging market debt investment at Scottish investment firm Abrdn [sic], told the FT.
Egypt devalued its currency in March, but Argentina, Brazil, and Uruguay as big food exporters have all performed very strongly."
Still, especially now that oil prices have shot into triple digits, a growing number of emerging nations are moving closer to financial crisis and default, as well as social unrest and political turmoil, the S&P report said.
"Rising energy and food prices represent yet further balance-of-payments, fiscal, and growth shocks to the majority of emerging markets," Frank Gill, a sovereign debt specialist at S&P, said in comments quoted by the Financial Times.
"This intensifies strains on their public finances and ratings, which are already impacted negatively" by the COVID War, he added, and likely will lead to again downgrading the credit worthiness of many of these countries.
Rising interest rates this year have led to emerging markets posting their worst year-to-date performance "in decades," according to the FT.
TREND FORECAST:
Food prices will remain high even after the Ukraine conflict is settled.
Ukraine's productive capacity has been damaged for years to come; sanctions against Russia are likely to remain in place for some time after the shooting stops. Neither country will be able to restore exports to the larger world market for an indefinite period.
At the same time, extreme weather in the Americas is becoming the norm, making commodity crops such as wheat and soybeans unreliable.
It will take years for the world's food market to reshape itself to meet the demands of emerging nations for enough food at affordable prices.
Meanwhile, more countries will default on, or demand to restructure, their debts at a time when developed nations have less money to bankroll bailouts by the International Monetary Fund and World Bank.
The result will be not only hunger in much of the troubled regions, but increasing political and social foment and instability.
As Gerald Celente has often said, "When people lose everything and have nothing left to lose, they lose it."
JUST RELEASED: This Is How Bad Things Have Become, Plus Silver Bull Ready To Emerge CLICK HERE.
JUST RELEASED: PUBLIC PANIC: Recent Record Panic Selling In Stocks Broke Record CLICK HERE.
JUST RELEASED: LAST TIME THIS HAPPENED GOLD ROCKETED: Market Liquidity Now Approaching 2020 Collapse Lows CLICK HERE.
JUST RELEASED: Fear Is Building As This Setup Brought Down Bear Stearns & Lehman In 2008 Collapse CLICK HERE.
JUST RELEASED: The New World Order Will Be Backed By Gold CLICK HERE.

***To listen to Michael Oliver discuss the carnage in global markets, fiat currencies being on the verge of collapse as well as what to expect for the gold and silver markets CLICK HERE OR ON THE IMAGE BELOW.
***To listen to Alasdair Macleod discuss the collapsing global economy and crack-up boom CLICK HERE OR ON THE IMAGE BELOW.
© 2022 by King World News®. All Rights Reserved. This material may not be published, broadcast, rewritten, or redistributed.  However, linking directly to the articles is permitted and encouraged.