As we kickoff trading, take a look at these jaw-dropping collapses, insanity, plus the shocking chart of the day.
Shocking Chart Of The Day
April 15 (King World News) – Javier Blas, Chief Energy Correspondent at Bloomberg News:  Global oil demand will plunge a record 9.3 million barrels a day in 2020, wiping out a decade of consumption growth, says IEA. In April, global demand will contract by 29 million barrels per day (see below).
Look At This Mega-Collapse In Oil Demand
Disastrous Risk/Reward In Stocks
D. Schrottenbaum, Chief Investment Office Austrian private bank:  58 companies in the S&P500 have announced buyback suspensions – so far. That's roughly $225 billion of support or a third of 2019 executions that won't be there once this rally fades. Fair to say risk/reward not great here?…
---
ALERT:
Mining legend Ross Beaty (Chairman Pan American Silver) is investing in a company very few people know about. To find out which company CLICK HERE OR ON THE IMAGE BELOW.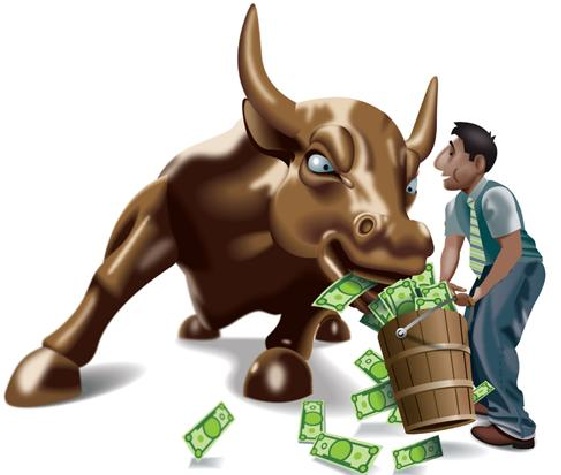 Sponsored
---
No Need To Hedge?
D. Schrottenbaum, Chief Investment Office Austrian private bank, continues:  Nasdaq roughly 10% below ATH, flat YTD and 30% above lows from 16 sessions ago. Oh, and some 20 million Americans lost their jobs. Fair to say risk/reward is not great here? 
Hedges being thrown out the window…(see below).
CAUTION: After Bear Market Rally Investors No Longer
Feel The Need To Hedge Against A Stock Market Decline
Insanity
Sven Henrich:  Investors just chased stocks into a 131.1% market cap to GDP valuation during the largest economic crisis of our lifetimes. And that GDP denominator will be shrinking. So the real valuation is much higher. Markets remain historically vastly overvalued. (See below).
INSANE STOCK MARKET: Market Cap To US GDP Now
Back At A Staggering 131.1% After Bear Market Rally
Look At These Jaw-Dropping Collapses:

Ouch!
Eric Basmajian at EPB:  US Retail Sales Clothing Stores NSA Y/Y (March): -52% (see below).
US Retail Clothing/Accessories Sales Collapsed 52%!
WOW!
Teddy Vallée:  Didn't even know you could print -78 (see below).
Empire State Manufacturing Survey Collapsed to -78.2!
Rail Traffic Collapse
Liz Ann Sonders, Chief Investment Strategist at Charles Schwab:  Rail traffic has collapsed this year and isn't showing any signs of ticking up (see below).
Reminiscences Of The Great Depression:
Rail Traffic Has Utterly Imploded
Multi-Billionaire Hugo Salinas Price
***Also just released: Multi-Billionaire Hugo Salinas Price – The Ugly Truth About The Coronavirus, Plus Stephanie Pomboy On "Peak Euphoria" CLICK HERE.
To listen to Egon von Greyerz discuss the market chaos and what to expect next click here or on the image below.
© 2020 by King World News®. All Rights Reserved. This material may not be published, broadcast, rewritten, or redistributed.  However, linking directly to the articles is permitted and encouraged.