Rampaging inflation has consumers tapped out and personal savings has collapsed.
Inflation Watch
July 20 (King World News) – Gerald Celente:  Inflation in the U.S. sped up to 9.1 percent in June, the fastest pace since November 1981, the labor department reported.
Gasoline prices fueled the rise, up 11.2 percent since May and 60 percent higher than a year earlier, due to high crude prices and scant oil refining capacity.
Residential prices for natural gas were up 8.2 percent and electricity added 1.7 percent.
Energy prices overall grew 41.6 percent year on year, their fastest trajectory since the 1980 oil shock sparked by the Iranian revolution.
Other pressures also played a role.
Grocery prices rose 12.2 percent, year on year, their fastest since 1979…
---
Look At Who Is A Big Investor In This Soon-To-Be Self Funding Gold Exploration Company! To learn more click here or on the image below.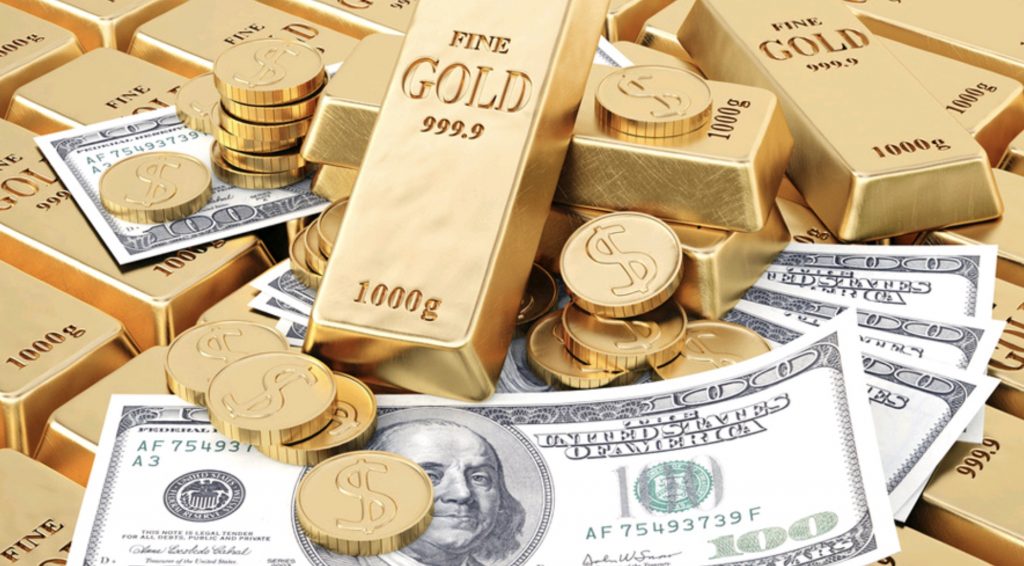 ---
Rents were up 5.8 percent, a sharp hike from May's 5.2 percent. "Owner's equivalent rent," what a homeowner would pay to rent the same home, gained 5.5 percent last month, compared to 5.1 percent in May.
Housing costs account for about 31 percent of the typical household's budget, The Wall Street Journal noted.
"High rents are really troubling because they're locked in every year or every two years [by leases] and that's what leads people to ask their boss for higher wages," Lara Rhame, chief U.S. economist at FS Investments, told the WSJ.
Prices for clothing and home goods rose, while the cost of vehicles dipped.
Inflation accelerated by half a percentage point from May's 8.6 percent, indicating that the U.S. Federal Reserve's interest rate increases so far have had no discernable impact on prices.
The core inflation rate, which omits costs of energy and food, added 0.7 percent in June, compared to 0.6 percent in May.
The average hourly U.S. wage grew 5.1 percent in June, year over year, lagging inflation by four full points.
Adjusted for seasonal variations and inflation, earnings decreased 3.6 percent from June 2021 through June 2022, driving down Americans' purchasing power at the fastest clip in 40 years, the WSJ said.
Quick Note On Savings
King World News note:  Below is a chart showing that the US personal savings rate is now at the lowest level in the past decade:
US Personal Savings Rate Now At The
Lowest Level In The Past 10 Years
Consumers Tapped Out As Credit Card Spending Falters
U.S. credit card holders charged 0.4 percent less to their credit cards in June compared to July, the second consecutive month of decline, according to internal data reported by Barclays.
Barclays' records indicate that credit-card use at gas stations spiked, while consumers cut back on buying cars, general merchandise, and spending on health care.  
"Recent data suggest that the US consumer might be starting to pull back on spending," Barclays' analysts wrote in an 11 July research note, which has "led us to question if a sharper slowdown in consumer spending is around the corner." 
Bank of America said its cardholders added 0.3 percent to their balances last month, but added that skyrocketing gasoline prices pose "a risk that real consumer spending declined for the second consecutive month" in June, the bank's analysts noted in an 11 July report.
Consumer spending accounts for as much as 70 percent of the U.S. economy.
TREND FORECAST:
Although consumers saved at record rates during the COVID War, they also piled on debt, as we reported in "Consumer Debt Soars".
With a recession looming and prices still headed skyward, consumers will continue to be more cautious in borrowing and be more mindful of paring down the debt they already have.
Because shoppers fuel two-thirds or more of the U.S. economy, a reduction in consumer spending will help push the U.S. toward Dragflation, our Top 2022 Trend in which prices rise as the economy contracts.
ALSO JUST RELEASED: German PPI Up A Staggering 32.7%, But Here Are More Surprises CLICK HERE.
ALSO JUST RELEASED: ALERT: Nearing All-Time Record Levels Of Pessimism CLICK HERE.
ALSO JUST RELEASED: Fund Managers Worried About 2008-Style Collapse, Greyerz Warns Damage To Global Financial System Can No Longer Be Concealed CLICK HERE.
ALSO JUST RELEASED: Last Time This Happened Gold Rallied Over $700, Plus Look At 30%+ Inflation Crushing Consumers CLICK HERE.
ALSO JUST RELEASED: HISTORIC READINGS: One Of The Most Interesting Gold & Silver Reports Ever Released CLICK HERE.
ALSO JUST RELEASED: WORSE THAN 2008: The Financial World Is Facing The First Chapter Of A Global "Uh-Oh Moment" CLICK HERE.
***To listen to Dr. Stephen Leeb discuss why the West's takedown in the gold market will fail CLICK HERE OR ON THE IMAGE BELOW.
© 2022 by King World News®. All Rights Reserved. This material may not be published, broadcast, rewritten, or redistributed.  However, linking directly to the articles is permitted and encouraged.